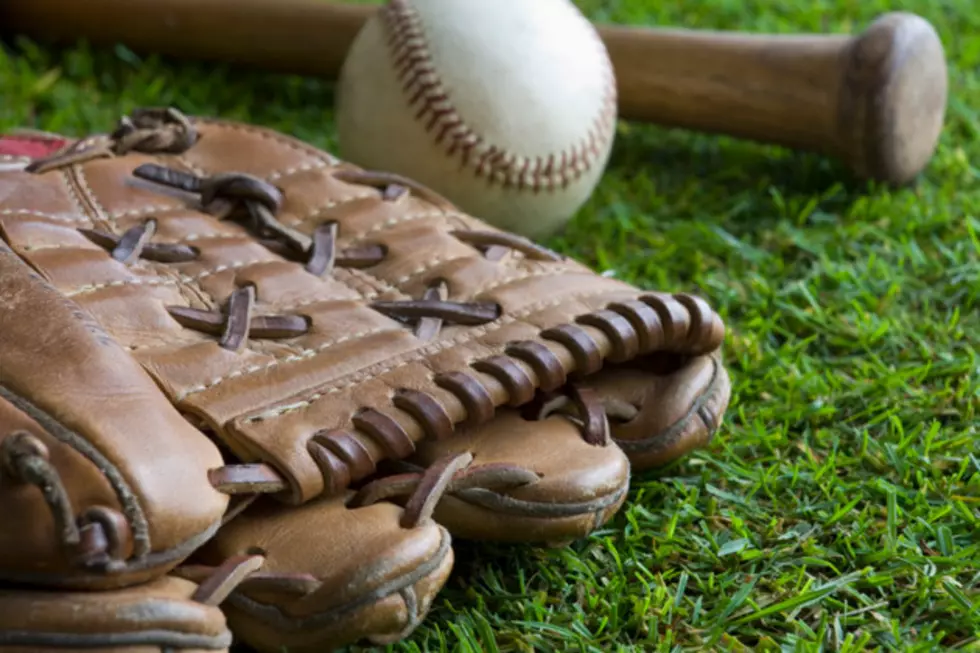 Local Sports Headlines – Sandies Edge Eagles in 13 Innings
BananaStock
Amarillo High and Canyon baseball teams couldn't decide a winner in their game on Tuesday, so they tried again yesterday at Sandies Field.
The teams played 12 innings and were tied 3-all when darkness halted play on Tuesday, but it didn't take nearly that long to break the tie when the game resumed on Wednesday. The Sandies scored a run in the bottom of the 13th inning to win 4-3 and stay undefeated in District 3-5A. Caleb Flores RBI double was the game-winner.
The teams will get together again on Friday at Conner Park in Canyon.
- The Amarillo High and Randall softball teams had to wait an extra day to play after not having any umpires on Tuesday. That didn't bother Randall's Jessica Sizemore as she tossed a no-hitter in a 10-0 win. Both teams are now 3-2 in district play.
- High school soccer teams begin the playoffs today and tomorrow. In the 6A playoffs, Tascosa boys take on El Paso Montwood on Thursday at 5 p.m. in Odessa while in 5A, Caprock plays on their home field at Caprock High School today at 5 p.m. against Lubbock High.
Other local teams open the playoffs on Friday.
- The Sweet 16 begins tonight in the NCAA Men's Basketball Tournament. First up is a Midwest Region matchup between 7th seed Michigan and 3rd seed Oregon. The late game in the Midwest features number one seed Kansas against 4th seed Purdue.
In the West Region, top seed Gonzaga takes on 4th seed West Virginia in the first game, followed by 2nd seed Arizona against the lowest seed still left in the tournament, 10th seed Xavier.
- Cal State Bakersfield has become the first eight-seed to advance to the final four of the NIT. Bakersfield defeated Texas Arlington 80-76 on Wednesday night to advance.
The other team to move to the semifinals is Central Florida, which beat Illinois 68-58.
More From NewsTalk 940 AM