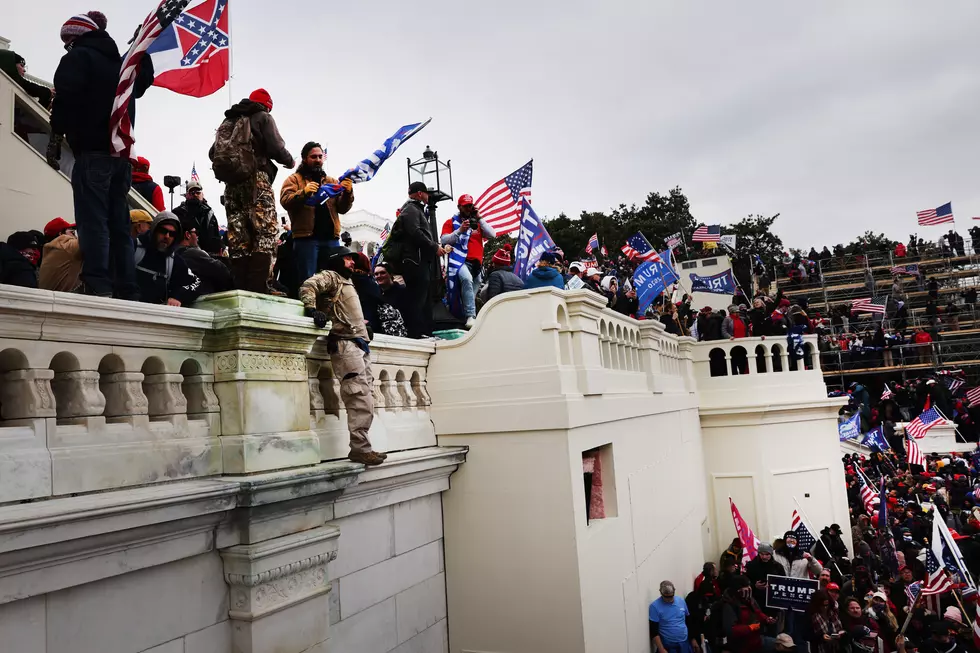 Judge Allows Capitol Rioter To Go On 'Work Retreat' In Mexico
Getty Images
Last week we told you about Jenny Cudd, the Midland florist who flew to Washington, D.C. to attend President Trump's rally on January 6th. While in Washington D.C., Cudd went on Facebook Live and was heard in the video stating, "I was here today on Jan. 6th when the new revolution started at the Capitol," according to USA Today. Cudd was charged with entering a federal building without permission and engaging in disorderly conduct. Both charges are misdemeanors.
Lawyers for Cudd made a request in federal court, asking the judge to allow her to go on a "work retreat" to Mexico. The trip was already paid for and had been planned for some time.
On Friday U.S. District Judge Trevor McFadden granted Cudd's request, explaining that Jenny Cudd's pretrial services officer and prosecutors both didn't oppose the request. The judge also noted Cudd has no criminal history and there was no evidence that Cudd would be a flight risk. The judge also noted that Cudd doesn't pose a threat or a danger to others.
The terms of Cudd's release state that she is not allowed outside the State of Texas and any international travel must be approved by a judge. She is also not allowed near Washington, D.C. unless there for court, pretrial purposes, or to consult with her attorney. Her lawyers also point out that she has no criminal history and that her pretrial service officer doesn't object to the work trip. Cudd's Mexican vacation begins on February 18th. Read more about this story on the Newser website.
Enter your number to get our free mobile app
1989 WWF TV Taping in El Paso
More From NewsTalk 940 AM