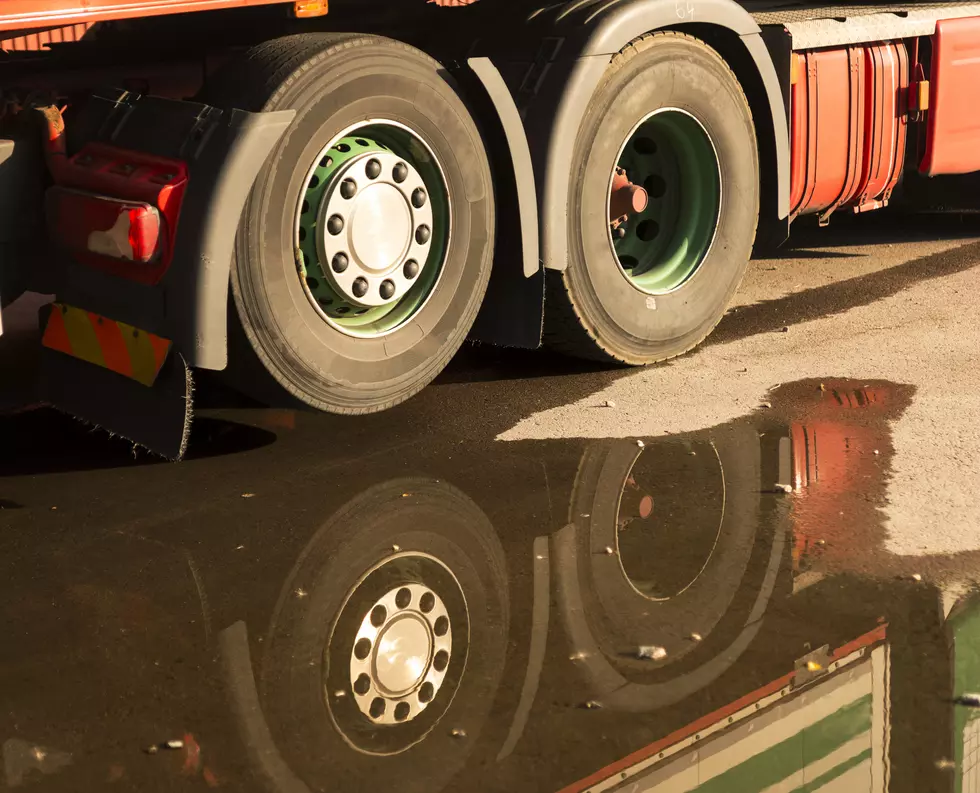 Train Collides With 18-Wheeler Hauling Water Bottles In Texas
PinkBadger
Astonishing video shows the moment a train collided into an 18-wheeler stuck on train tracks in Richmond, Texas.
If you've ever wondered what would happen if a train slammed into a semi-truck hauling a bunch of water bottles, this video is for you. The 18-wheeler was hauling thousands of bottles of water when it got stuck on the 2nd street railroad crossing, according to ABC 13 News.
Officers with the Richmond Police Department received a call about a semi-truck being stuck on the railroad track minutes before the truck was hit by the speeding train. Thankfully no one was injured in the crash, according to the Richmond Police Department, and the crash was caught on camera.
The video above shows the moment the Richmond police arrived, just moments before the crash happened. The moment was caught on the police dashcam and you can see the impact when water bottles went flying. Water, plastic, and more go flying through the air and lands all around the railroad track.
The police closed the intersection for several hours while they cleaned up the mess. No word on whether or not they let people take the water bottles, or what they did with them.
While the crash is shocking to see, we're thankful no one was hurt. Still no word on what caused the semi-truck to get stuck on the tracks.
Enter your number to get our free mobile app
KEEP READING: Scroll to see what the big headlines were the year you were born
More From NewsTalk 940 AM