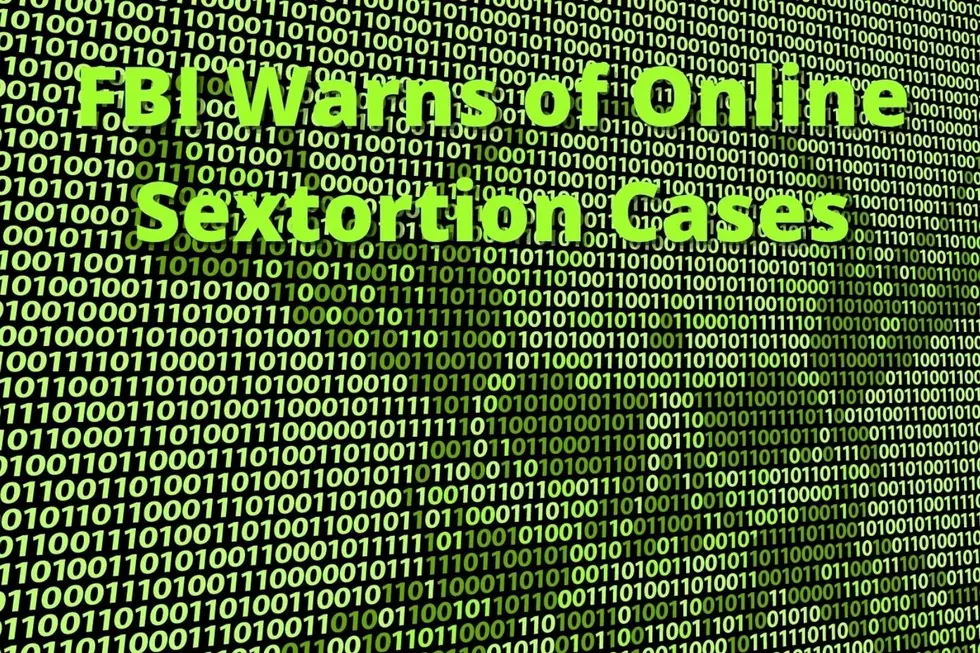 The FBI is Warning of New 'Sextortion' Online Scam Targeting Children
Canva
Online predators are finding new ways to target your children. Now more than ever, parents need to be more involved with their kids online activity and safety.
It could literally be the difference between life and death.
The Internet
If there were ever a digital "wild, wild west", the internet could very well be it. It's mostly unregulated and gives access to just about anything and everything to anyone who wants it.
There are a lot of positives about the internet, but there is equally a lot of pure evil as well and kids today have almost no chance of not running into some kind of online situation that could take them down a very dark path.
Even the most innocent of apps can be dangerous.
TikTok
You may have seen the story recently that hit close to home after an 8 year old girl in Temple, Texas accidentally killed herself doing the "Blackout Challenge" she had seen on TikTok. The girl's parents are currently suing TikTok. More about that tragic story here.
The point here is that nobody with access to the internet is safe from the dangers that are just a click away.
Sextortion
The FBI is warning of a new scam that targets children and teens called "sextortion."
According to the FBI's website, criminals are posing as children themselves and finding kids on all the different sites, apps and games where others are online and communicating then they convince their victims to send compromising photos or videos of themselves.
You'd be surprised at how many kids will actually do this thinking they are sending to someone their own age. Once these criminals have the photos or videos, they ask for more and threaten to release the material they have if a ransom is not met.
According to KWTX, "sextortion" has led to many suicides across the country.
Fatal Consequences
Complaints of sextortion have tripled over the last year, and experts say the results of this scam can lead to fatal results for some kids who fall victim. There have been rising cases of suicide by kids who can't get past the shame to ask for help from their parents.
The problem is real and will always be present online. Take a few minutes to discuss the importance of online safety to your kids. Get involved and never assume they completely understand the dangers that are present online.
The internet can be a evil place, protect your children.
The Most Dangerous City in Texas for 2022 May Surprise You
According to FBI statistics
, Texas had
438
violent crimes and
2,562
property crimes per 100,000 residents as of this year. For every 100,000 residents, there are
224
police officers statewide.
Crime rates are expressed as the number of incidents per 100,000 people.
Texas Crime Statistics By City
Check to see how crime compares in your city versus elsewhere.
More From NewsTalk 940 AM