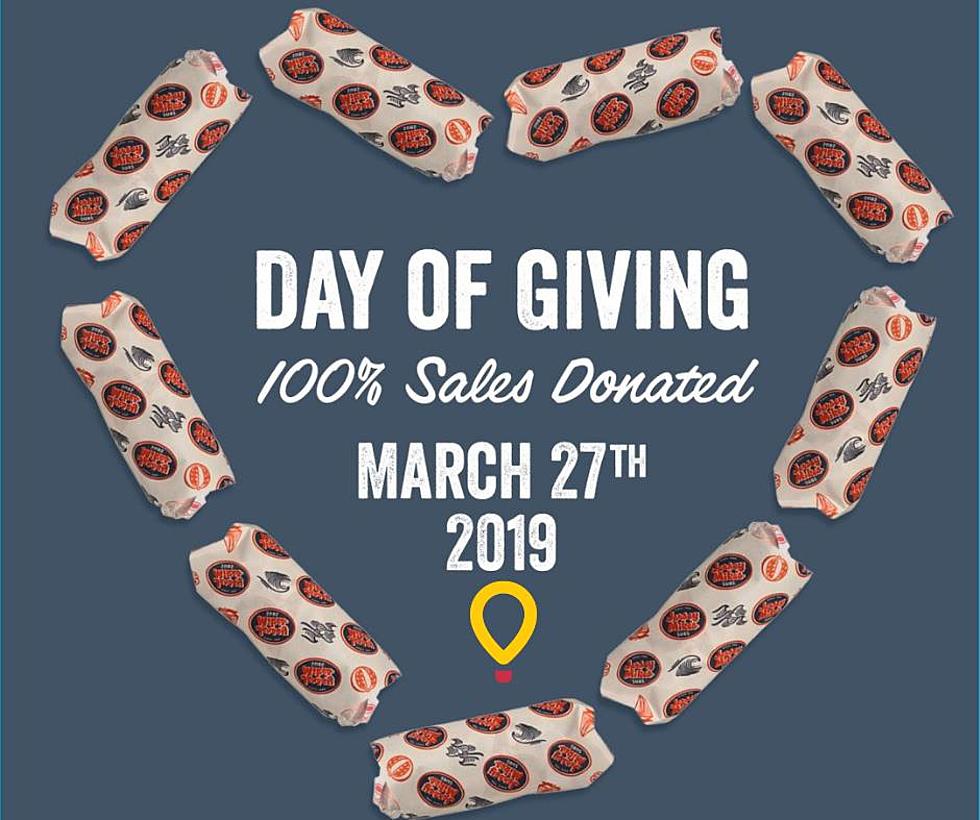 Go Eat Today and Help the Children of Amarillo and the Panhandle
credit: Jersey Mike's Facebook
Today is the day! Do you need a place to go have lunch or dinner? May I suggest a place that will make you feel good going out to eat?
I am talking about Jersey Mike's Subs here in Amarillo.
Well, first they have fantastic food. Check out their menu here! If you don't believe me then today is a great day to try it out for yourself. They will be giving back to the children here in the Texas Panhandle.
Head to Jersey Mike's Subs (2311 S Georgia) today from 10 am until 9 pm for their Day of Giving. Today is the day that 100% of their sales will go to Children's Miracle Network.
The money stays here 100% locally. It helps with our local kids.
Our hospital's pediatric programs both at BSA and NWTH and across the Panhandle use the funds to support their child life programs. So you will feel good about your decision to eat today.
If you want to help the over 10,000 sick or injured kids in our region it could be as easy as grabbing a great sandwich today. Heck, you can even surprise your family with a night out. You won't even have any dishes to do. I see it as a win-win.
While you are out at Jersey Mike's Subs make sure you show them your appreciation. They are doing wonderful things for our community. A Day of Giving! Mark your calendar each and every last Wednesday in March. Just don't miss out on this one! You will go home feeling great about yourself!
More From NewsTalk 940 AM