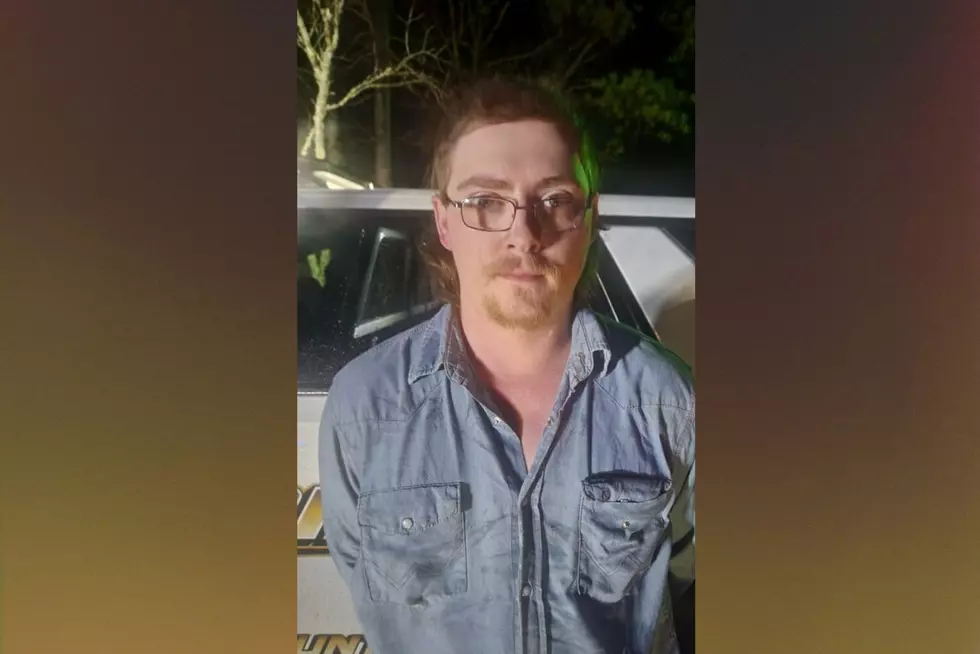 Texas Convicted Murderer Caught After 338 Days As A Fugitive
sabinecountysheriffsoffice/facebook/canva
After almost a year on the run convicted murderer, Matthew Edgar, has been arrested. The U.S. Marshals Service finally caught him around 8:30 pm on December 29, 2022 according to the Sabine County Sheriff's Office.
Once captured he was taken to the Sabine County Jail. A few details about the circumstances of his capture have come out.
According to KDFM 6 Sheriff Thomas Maddox with Sabine County told them that Edgar was captured without incident outside of Hemphill. Edgar was reportedly sitting on the back porch of a house near his mother's home east of Hemphill smoking a cigarette.
RELATED ARTICLE: East Texan Still On The Texas Top 10 Most Wanted List
Matthew Edgar Was On The Texas Most Wanted List
The Sheriff also said that Edgar would not be in the Sabine County Jail very long, as he will be transferred to TDCJ immediately after his long-awaited final hearing.
Now he will be formally sentenced for the Halloween 2020 Halloween murder of his 19-year-old girlfriend, Livye Lewis. He was already convicted in absentia and sentenced to 99 years in the Texas Department of Criminal Justice.
This was not Matthew Hoy Edgar's first offense. In 2015 he was convicted of evading arrest among other charges, and was sentenced to three years in jail and three years of probation.
In 2020 he was arrested for the murder of Lewis. While he was out on bail in 2021, he was arrested for the assault of a family member.
He attended every day of his trial until he apparently saw that things were not going his way. On January 26, 2022 before formal sentencing, he disappeared.
Lufkin, Texas Teen Is Among 20 Missing Kids Hoping For A Christmas Miracle
These are children that have gone missing since November 15th, 2022. Help these families be reunited for the Christmas holiday by looking at the photos.
29 Kids Have Disappeared In Texas Since October 1st, 2022
These are children that have gone missing since October 1st, 2022. Help the National Center for Missing and Exploited Children find them by looking at the photos. Every child deserves a safe childhood.
More From NewsTalk 940 AM