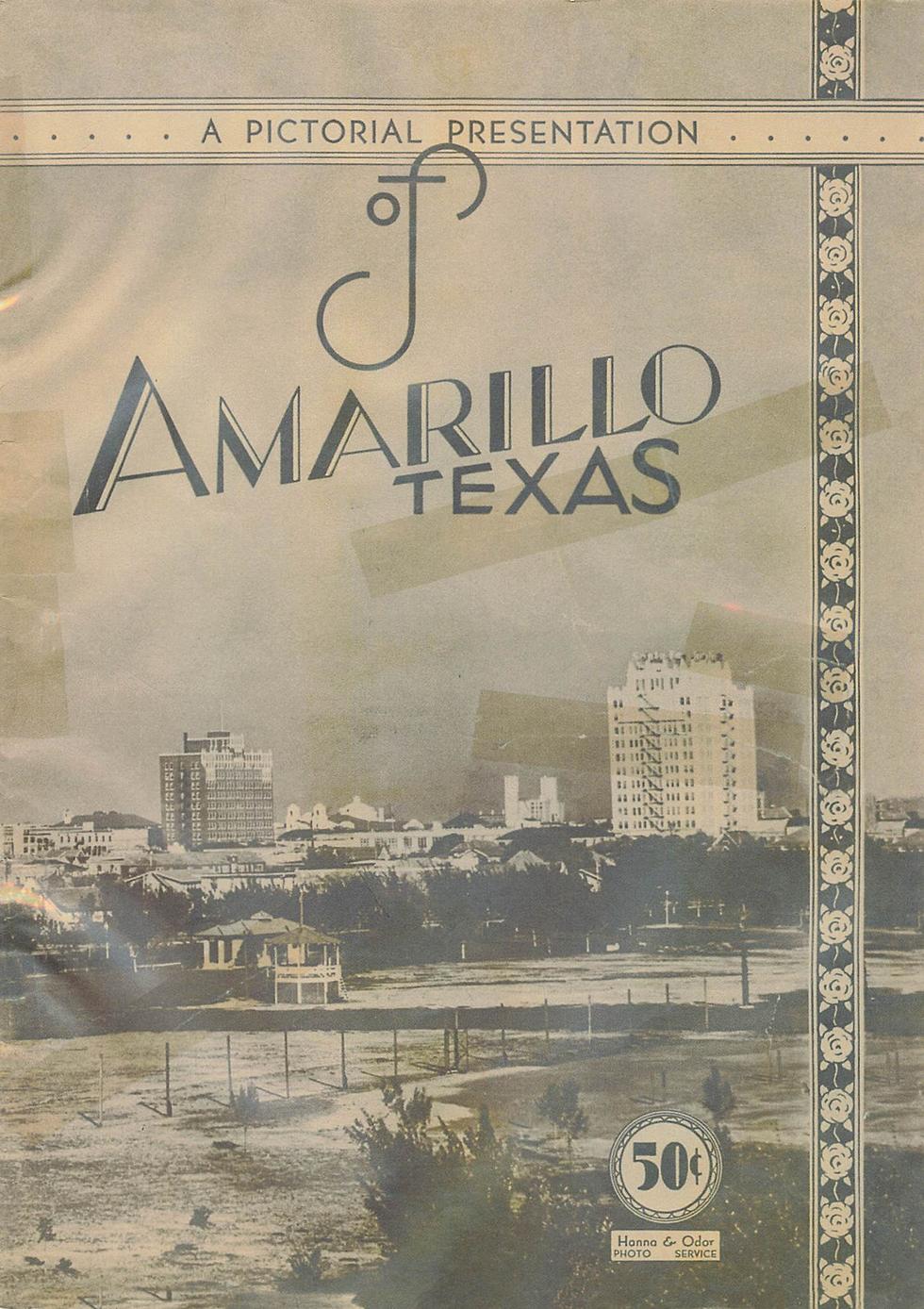 So This Is What Life In Amarillo Really Looked Like In The 60s
Photo credit: Robbi McDaniel Rivers
It's always fun looking at photos in Amarillo during its past. Even though I am aware that most pictures that we are shown of Amarillo during its golden years are just highlights of the best parts of our town during this time, it still makes me nostalgic for a time that I never even lived in.
But the problem with photos is the fact that they are just still photos. There's just a distance that you feel when looking at photos versus videos.
But the problem when looking around for footage of Amarillo before cameras became more commonly used is that there just is not a lot of it.
But luckily I found a full-length video of Amarillo during the 60s.
So apparently the Southwestern Public Service created a 15-minute film that documents and details what a then relatively-young Amarillo looked like in the 1960s in efforts to promote the city.
The short features many recognizable spots in Amarillo inlcuding Palo Duro High School, Amarillo College, The Amarillo Little Theare, Downtown Amarillo and so many other spots that you can find today.
Its so weird yet enticing to see Amarillo in a completely different era, where it seems like an entirely different city than it is today. The city and its landscape looksdifferent, the people look different and even buildings seen in the video that still stand today look entirely different. There's a certain livliness depected by the film that todays Amarillo seems to have lost and it's almost sad.
Even though i'm sure we are watching Amarillo through a rose-tinted glass, this promotional video sure makes me want to visit this Amarillo presented in this video. Hopefully we can someday see the more lively Amarillo promised in this video once again.
LOOK: This "Amarillo Pictorial" is an Amazing Collection of Historical Photos!
Wow. Just wow.
Robbi McDaniel Rivers dug up this incredible magazine published in 1931. You'll find the many Amarillo buildings and landmarks that you know and love--they're brand new in these photos!
Enjoy!
LOOK: Vintage Postcards of Palo Duro Canyon
These vintage postcards of Palo Duro Canyon are a true look into the past.
You may recognize quite a few of the iconic landmarks found in the canyon, but there's still others that you just might have not seen yet! Key word...."yet."
Take a trip into the past with these spectacular vintage postcards, you'll be inspired to take a hike!
Downtown Amarillo Over The Years
Downtown Amarillo has seen an incredible metamorphosis. Take a look at the photos below to see just how much it's changed--you won't believe the difference.
Sixth Street Over The Years - WOW! What A Change!
Sixth Street in Amarillo looked incredibly different not too long ago. Have you forgotten what it looked like in 2007? Buckle up, the ride is incredible.
Untouched by Time: The Historic Homes of Polk Street Then & Now
You know you've entered Amarillo's historic district once you hit the red brick roads of Center City. A unique reflection of past and present, Amarillo's historic homes seem to pose pristinely against the curb.
These large, thoughtfully designed historic homes are part of the most beautiful neighborhoods in Amarillo. But most residents will agree that nothing quite tops the staggering royal beauty of the grand homes of Polk Street. Built by Amarillo's founding fathers, the looming estates of South Polk are a sight to behold.
Check out these stunning comparison photos that show how these gorgeous structures have remained nearly untouched by time.
Look at How Amarillo's Old Route 66 Motels Looked Then & Now
The heyday of the Mother Road may be long gone, but would you believe that there's still plenty of the old motels where many a weary American family rested their heads during their interstate travels?
You won't believe some of these are still standing, much less still alive and (wait for it..) kickin'!
LOOK: How Much Soncy Road Has Changed Over the Years!
Amarillo has grown. A lot. But sometimes it's easy to forget just how much things have changed in a short period of time.
Take a look at all the new places and buildings that have popped up along Soncy Street over the years!
More From NewsTalk 940 AM