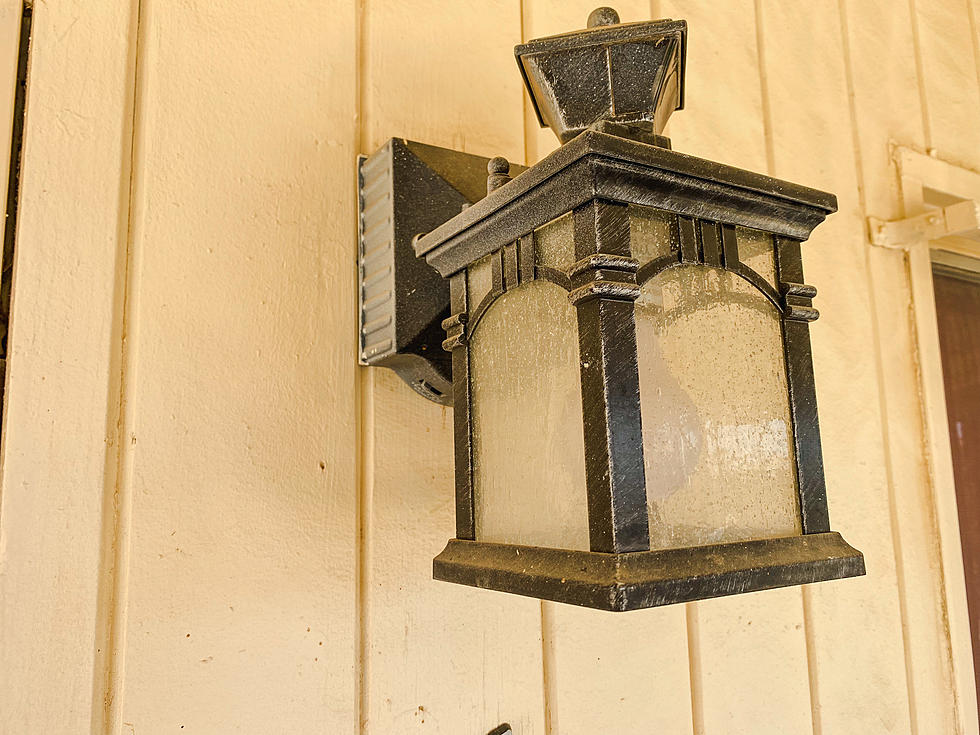 No Porch Light Is Safe In Amarillo…
Michael J. Rivera/TSM
I understand a good rage. We all get mad from time to time an there has been some inanimate object that has become the victim of our frustration that pays the ultimate price in destruction, Here at the station we have a slew of copier-printers that get to me each day to the point even the crew from office space would be proud of the beating we will eventually give these machines when their number comes up.
And then there's this guy.... who takes it to the next (illegal) level. destruction of private property....
Yep Amarillo Police are looking for our winner of the day in the photo above who went up to the porch light at this house jumped up and ripped it off the wall. Naturally we have the footage because someone had a camera rolling on the house.
So Many Questions
Looks like we got us a modern day Don Quixote except instead of fighting windmills, porch lights are his thing. First off, Why? What did the light do to you? Did it foil your plans to potentially do something worse? Perhaps this person is a lover of the dark and one less light in the world makes it better, You can go into some existential stuff with that but let's keep it simple here.
Maybe he's just going on a rager here because the air conditioning at his place died and he just needed to take the frustration out on something. Like I said earlier I totally understand this but until he's released no street light here in town is safe.
It shouldn't be too hard to find him his car sticks out like.sore thumb with a few body panels that are mismatched. If you happen to recognize him the folks over at Amarillo Crime Stoppers would love to hear from you. Hit em up at 806.374.4400. You could get some cash if the tip leads to an arrest.
Here's a few more "winners" from the past...
Amarillo Criminals On Death Row
Unsolved Murders of Amarillo, Texas
These are the unsolved murders of Amarillo, Texas.
If you have any information or if you know something, call Amarillo Crime Stoppers at 806-374-4400.
More From NewsTalk 940 AM