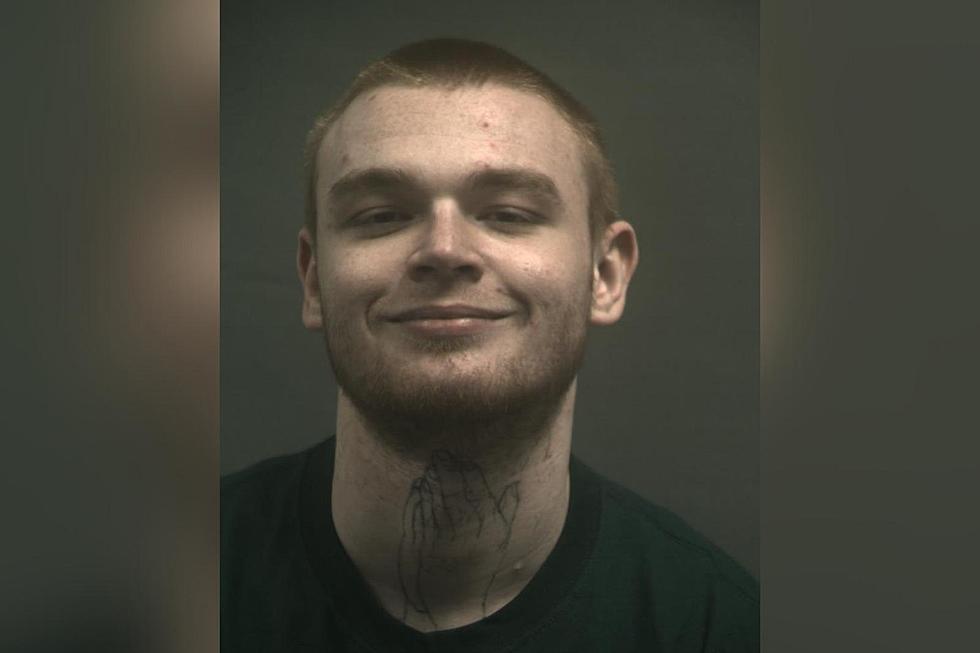 Co-Defendant in 2021 North Amarillo Murder Receives 35-Year Sentence
Randall County
A 22-year-old Amarillo man has been sentenced for a murder committed in 2021.
Ricky Lee Peebles appeared before Judge Ana Estevez of 251st District Court on April 27 and pleaded guilty to the murder charge along with several additional felonies. A federal gun charge was adjudicated prior to his plea.
Peebles is one of three men charged with the March 26, 2021 murder of 23-year-old Trevor Riley who was found dead in a residence on the 3400-block of North Hill. Peebles had fled the city after Riley's death and was apprehended in Lubbock, Texas several days later.
He was transported back to Amarillo and booked into Randall County jail on a federal gun charge. The charge stemmed from a November 20, 2020 arrest where officers responded to reports of vehicle burglaries in the parking lot of a hotel and found Peebles on the scene and in possession of a firearm.
Peebles and his two co-defendants, Colton Gene Pullen and Brent Bernard Smith, were originally indicted on charges of capital murder by a Potter County grand jury on June 1, 2021. According to court records, all three men were re-indicted for first-degree murder on March 31 of this year and their capital murder charges dismissed shortly afterwards.
Peebles appeared in court on April 27 for his sentencing on the following charges:
Murder (F1) - offense date 3/26/2021, 35 years TDCJ
Credit Card or Debit Card Abuse (F3) - offense date 1/31/21, 12 months state jail
Evading Arrest or Detention w/ Vehicle (F3) - offense date 1/27/21, 10 years TDCJ
Tamper/Fabricate Physical Evidence w/ Intent to Impair (F3) - offense date 1/16/21, 10 years TDCJ
It is not immediately clear if the sentences will run concurrently or consecutively.
His two co-defendants remain in Potter County Detention Center and court records do not indicate they have pled to the murder charge.
His co-defendant, Colton Gene Pullen, was implicated in a drug trafficking scheme in January where in the inmate had letters soaked with meth mailed to him through the USPS. Pullen and two others face charges in relation to the incident.
Amarillo Murders in 2021
With an official tally of 27 murders, the year 2021 saw the highest number of homicides in Amarillo since 1994.
Below is a closer look at the year's criminal acts that resulted in life lost.
**Note from the Editor
: The following is
not
an exhaustive list. We have compiled what you see below from news reports, official police statements, along with where the case stands in the court system. If you see any errors in reporting or fact, please email the editor directly at
sarah.clark@townsquaremedia.com
along with any supporting documents.
We wish to stress that all individuals charged are presumed innocent until proven guilty in a court of law.
***Not pictured: Edward Matthew Gamez
REVIEW: Amarillo Homicides in 2022
The year 2021 saw a staggering 24 homicides in Amarillo, Texas--the highest number the city had seen since 1994. A lower figure for 2022 was predicted, but the year finished out with a total of 28 homicides.
Below is a partial list of those accused in this year's murders. We have intentionally left off this list those who have been No Billed by a grand jury, had their charges modified to a lesser offense, or wherein the accused is a juvenile.
This is not an exhaustive list and is subject to change, pending legal proceedings.
Updated: January 10, 2022
More From NewsTalk 940 AM