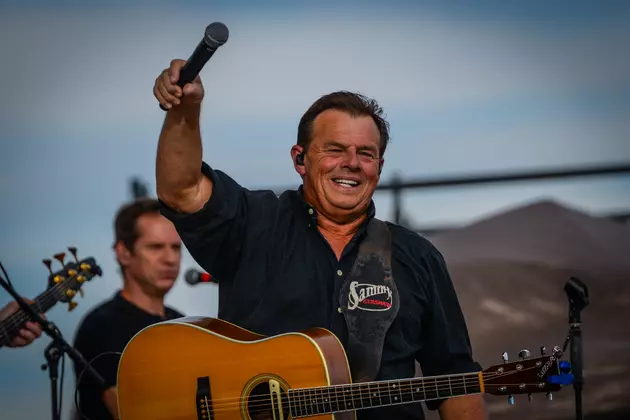 Sammy Kershaw + Girlfriend Mendy Just Had a Baby Girl!
CJ Berzin
Sammy Kershaw is a father five times over now. The country singer and his girlfriend, Mendy Gregory, welcomed their first child on Wednesday (Sept. 11).
Daughter Natelia Mae Kershaw arrived at 10:39PM on Wednesday, in Lafayette, La.; she weighed 7 lbs. and measured 19 inches at birth. Kershaw and Gregory's new bundle of joy shares her name with her grandmothers.
"Natelia was my grandmother's name, and Mae was Mendy's grandmother's name," Kershaw explains to People. "She is a gift from God."
Kershaw is already the father of four adult children, the daughters and a son: Emily, Erin, Sammie and Brandon. The artist also considers his ex-wife Kim's son Ryan "my boy," he shared with The Boot in 2010.
"I guess the hardest thing that I've gone through with this business is I missed my children growing up because I was gone so much," says Kershaw. He credits Kim, his third wife, with "[doing] a hell of a job" raising his children.
"I have great kids, but I was gone all the time, so I can't really take all of the credit for having great children," Kershaw adds. "I have to give credit where credit is due, and that's my ex-wife Kim."
Kershaw's country music career began in the early 1990s. His 1993 single "She Don't Know She's Beautiful" is his only No. 1 song, but more than two dozen of his singles are Top 40 hits, including 10 Top 10 songs.
According to People, Kershaw is currently on tour until early December and is working on an autobiography.
These Country Stars Have All Welcomed Babies in 2019:
More From NewsTalk 940 AM