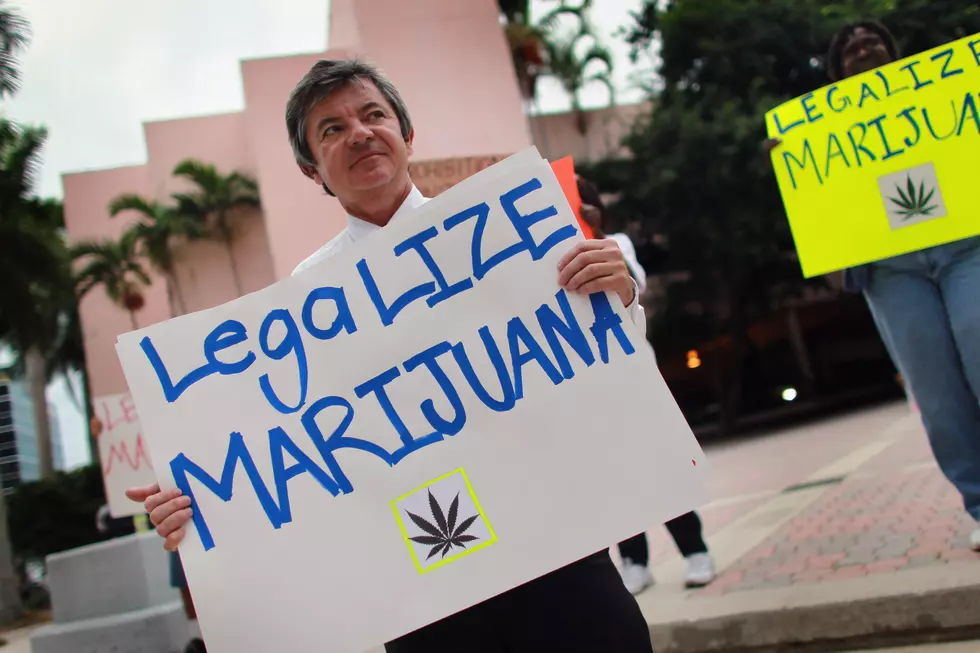 New Mexico House Passes Marijuana Bill
Getty Images
Before you start celebrating, this doesn't mean you'll be able to go buy marijuana at the store in New Mexico. But this is a big step toward the decriminalization of marijuana in the state of New Mexico.
Sponsored by Rep. Javier Martínez (D-Albuquerque), Rep. Andrea Romero (D-Santa Fe), Rep. Deborah Armstrong (D-Albuquerque), and Rep. Kristina Ortez (D-Taos), House Bill 12: the Cannabis Regulation Act legalizes and regulates the use, production, and sale of cannabis and cannabis products for adults 21 years and older. The bill implements a responsible, tightly regulated system imposing an 8% excise tax on all cannabis sales and establishes guidelines for licensure that prioritize diversity and equal opportunity.
Just what would this bill do for the economy in New Mexico? A lot. In the first year alone, it's being projected the business of marijuana could make $318 million while creating more than 11,000 jobs. The taxes that would come in for just that first year is projected at $28.6 million, with it eventually averaging around $50 million.
Are we all starting to get on the same page yet? That page would be the realization that legalizing marijuana across the country would be a good thing. The states that have already decriminalized it are raking in the dough. Why not put Texas in that group? Oh, that's right. Because we have some people who are stuck in the past and want to continue to demonizing marijuana and marijuana users.
If you want to track the progress of the bill, you can always CLICK HERE to head to the New Mexico Legislature webpage.
See New Words Added to Dictionary.com in 2020
More From NewsTalk 940 AM