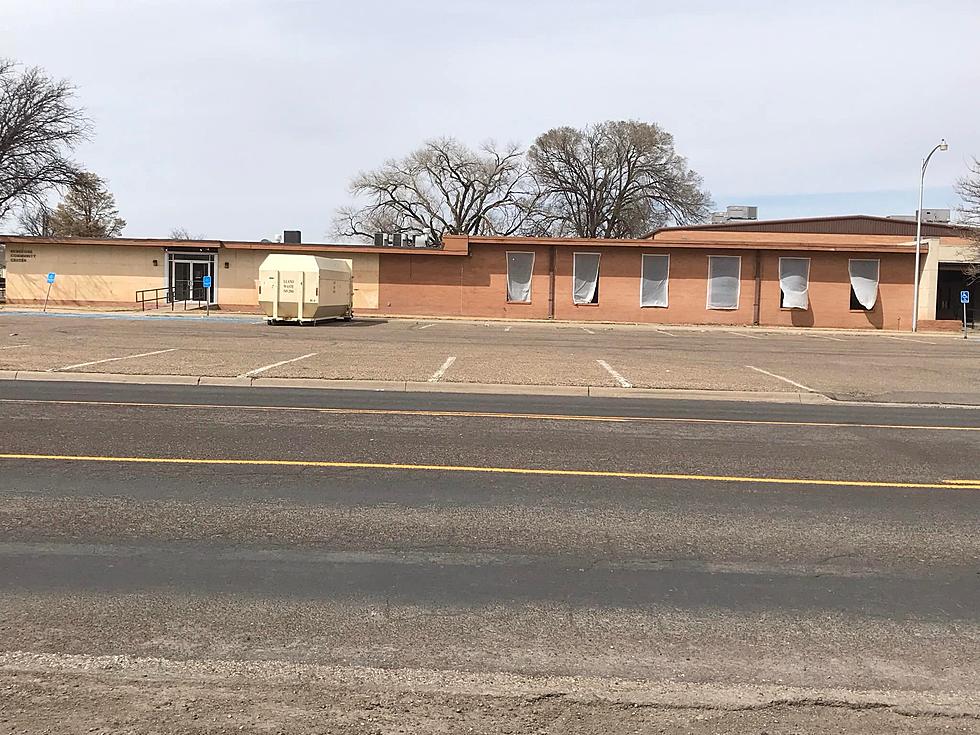 Hereford Community Center to be Torn Down
Photo Courtesy: Linda Gilliam
The Hereford Community Center was a place of gathering.  Many events and memories were made in the walls of this building.
The community center has stood on Park Avenue across from Dameron Park.  Every time, you drive by this area you drove by the community center.   Every single parade held in Hereford the parking lot of the community center was packed.
This was a building where proms and dances took place, banquets and anniversaries and so much more. Thousands of memories were made in this building.
The building was constructed in 1953 and has served the Hereford community well.  Growing up in Hereford, this building holds a ton of memories.   One of my fondest memories was going with my grandmother to help her sell her embroidered cup towels and the many craft fairs that were held at the community center.  I remember helping her load and unload and sell the pieces she worked hard to create.  I can't help but wonder how many of those cup towels still exist.
I know I attended dances and banquets at the Community Center.  I vividly remember running and sliding in the empty ball room on the floor and running around with other kids.  I marched with the Mighty Maroon Band so many times past the community center.
I know as the years move on memories fade and buildings get old and have to be torn down, but man, so many memories will be bulldozed.
I guess that is the circle of life.
Hereford won't go without a center to hold events.  Their new Hereford Civic Center opened in April of 2021.  This building will be used to hold many events including ag events, and the Amarillo College branch in Hereford will also benefit from this new building.
What will they be doing with the land where the Community Center stood for almost 70 years? I hear they want to move the old Santa Fe Depot to the land, or just turn it into parking for Dameron Park.  I guess we'll have to wait and see what the city decides.
I called my mother when I found out they were tearing down the building and I was like, "why didn't you tell me."  Plus, I didn't even know they had a new civic center.  I guess I need to go visit my mom more often.   I don't know why I'm sad to hear this building, but I am.
I guess that's the great thing about memories, they remain as the world moves on.
The Somewhat Small Towns of the Texas Panhandle
Say what now? Somewhat small?
That's right. These are the towns that seem massive when compared to teensy weensie two-stoplight towns like Pringle (30) or Kerrick (25), but they're definitely not on the same level as cities like White Deer or Panhandle....much less Amarillo.
Buckle up! We've got a places to go and towns to see! These populations are well over 100, but way less than 1000.
All aboard the Somewhat Small Texas Panhandle Towns tour!
The Abandoned School House Outside of Canyon, Texas
This was once the Jowell School. Built in 1901, the building was the cornerstone of the teeny tiny farming community of Jowell.
The building had been rebuilt and restored in the late '80s or 90s before vandals destroyed it in an act of arson. What remains of the Jowell School sits in a desolate part of rolling farmland between the small towns of Canyon and Happy, Texas.
More From NewsTalk 940 AM