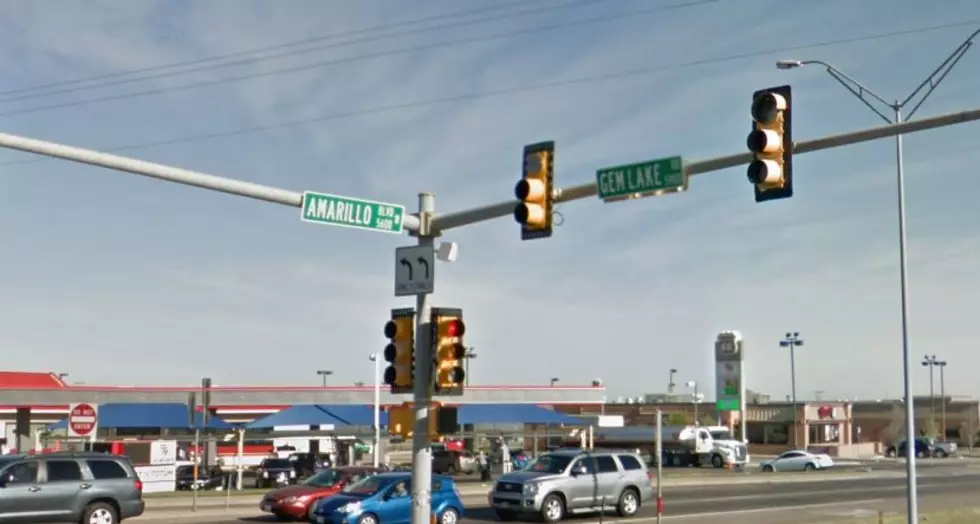 There's A Gem Lake Road in Amarillo; But Was There Ever Really a Lake?
Google Maps
You probably drive down Gem Lake Road many times without ever really thinking about it. You may visit one of the businesses in the area. There is a Walmart, a United, and a Chick-fil-A you have probably stopped at.
If you are traveling down Amarillo Boulevard you will come across Tascosa Road to the west of the light and Gem Lake Road to the east. Don't even get me started on Roads like that. Why? Why do they have to change names like that? We have several like that. I am sure there is a valid reason but seriously.
So the question was asked. Was there ever a Gem Lake that the road was named after? I mean it's a valid question. We have roads named after people that actually existed. So does Gem Lake actually exist here in Amarillo?
Did it ever? I tried to search for such a lake. Everything kept bringing me back to Gem Lake Road. Yes, I know about this road. I travel down it a lot. That doesn't answer my question.
Was there once this great glorious lake that our residents used to visit? Would they bring their fishing poles and hope to bring home dinner? Would they bring their families to frolic in the water?
It seems that last question I do have an answer to. Yes, families would go out and frolic in the water. Not to a lake that I can find. There was once a Gem Lake Swimming Pool and that looked pretty cool.
It was located at Gem Lake Road and Palomino.
The pool was built back in 1928. There were many fun times there through the fifties. I haven't found when exactly it closed.  How is this for history? At one time it was owned by Dory Funk Sr. Oh and Dory Funk Jr was a lifeguard there from a post I found on Facebook.  That is pretty cool.
So even though I couldn't find any signs of there ever being an actual Gem Lake I did find a pretty cool pool that I never knew existed. So I will take that as a win.
Cool Off This Summer at Amarillo Pools and Splash Pads
Birthday Parties For The Kiddos in Amarillo
Every year you have to come up with the best place for a birthday party. This can help.
Where the Kids Can Let Off Some Steam - Amarillo Parks
Spring will be arriving and the kiddos need to get outdoors some more.
More From NewsTalk 940 AM