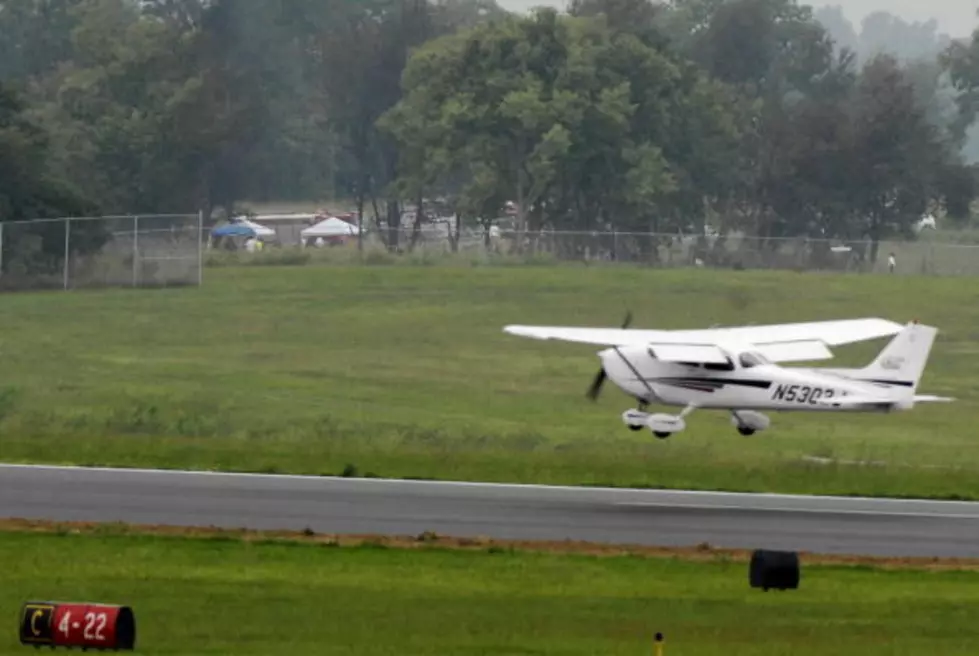 Four Killed In Private Plane Crash In South Dakota
Photo by Jamie Rhodes/Getty Images
HIGHMORE, S.D. (AP) — A South Dakota sheriff says a plane crash that killed four people happened near a wind farm.
FAA spokeswoman Elizabeth Cory says the Piper 32 was traveling from Hereford, Texas, to Gettysburg.
The crash was reported early Monday just south of Highmore, which is 50 miles east of Pierre.
Cory says all four people onboard were killed. Their names will be released when their families are notified.
The plane is registered to someone in Gettysburg.
Hand County Sheriff Doug DeBoer told the Aberdeen American News says his office helped with the search near a wind farm until being told the wreckage had been found.
Hyde County's sheriff referred calls to the state's attorney's office, which didn't immediately return a call seeking comment.
The National Transportation Safety Board is investigating.
Copyright 2014 The Associated Press. All rights reserved. This material may not be published, broadcast, rewritten or redistributed.
More From NewsTalk 940 AM