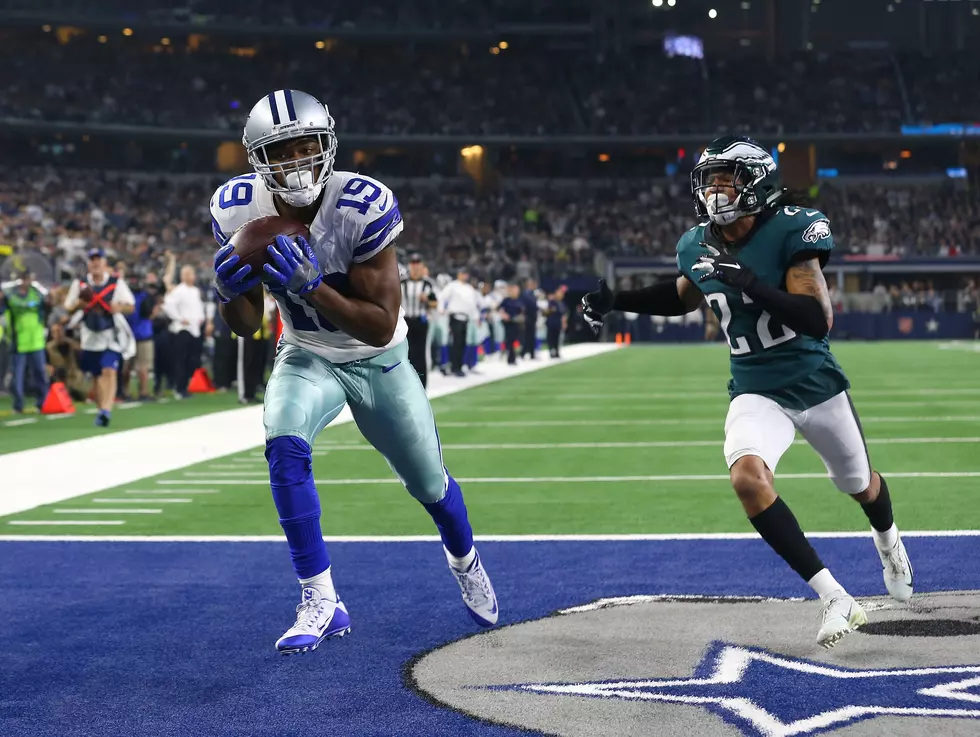 Cowboys Face Major Prime Time Division Test with Eagles
Getty Images
They say everything is bigger in Texas and this holds particularly true for the Dallas Cowboys as they play NFC East division opponent, the Philadelphia Eagles this Sunday night. It's not for all the marbles however the victor will have the edge in the division. So, all eyes on AT&T stadium this Sunday night.
Neither of these teams has been particularly good and consistent recently but this game should be a test of wills to grab some control of the division. Dak Prescott played sound enough to win last week but for a highly questionable pass interference call on a touchdown pass to Jason Witten and a 40-yard field goal that just should not be missed. This weekend, Dak needs to power through a Philly defense that is not at full strength. Amari Cooper seems to be able to get back in the lineup and if not, Devin Smith will definitely be active as a wide receiver for the passing game. Philly's question(s) will be wide receiver DeSean Jackson, left tackle Jason Peters as they has been sidelined as of late and sources say will not play Sunday night.
The Dallas defense needs a bounce back game as they have not been as consistent as last year and this is the perfect opportunity for this to happen. Philly hasn't found its running game and Carson Wentz is only completing slightly over 60 percent of his passes and the usually reliable tight end Zack Ertz has been more quiet than usual especially since defenses have been double covering him daring Philly to beat them a different way. Bring on the pressure from defensive lineman Robert Quinn and company and the rest of the team can be tackling and coverage fools.
The Philadelphia defense may be getting back a couple cornerbacks in Ronald Darby and Jalen Mills but linebacker Nigel Bradham is ruled out. If cornerbacks are making a debut on the road in a pivotal game, test them. Run sweeps at them and catch them off guard with play action passes. Treat them to a host of physical mind-boggling rudeness. The Cowboys need sustained scoring drives that don't end in field goals.
There's not much more to be said for this game. The winner will have a distinct edge over their opponent and Dallas still has to go to Philadelphia to play later in the season. Let's see if head coach Jason Garrett receives any love from the Cowboys defense this week...really no big deal, but it could possibly tell you how the game is progressing.
More From NewsTalk 940 AM