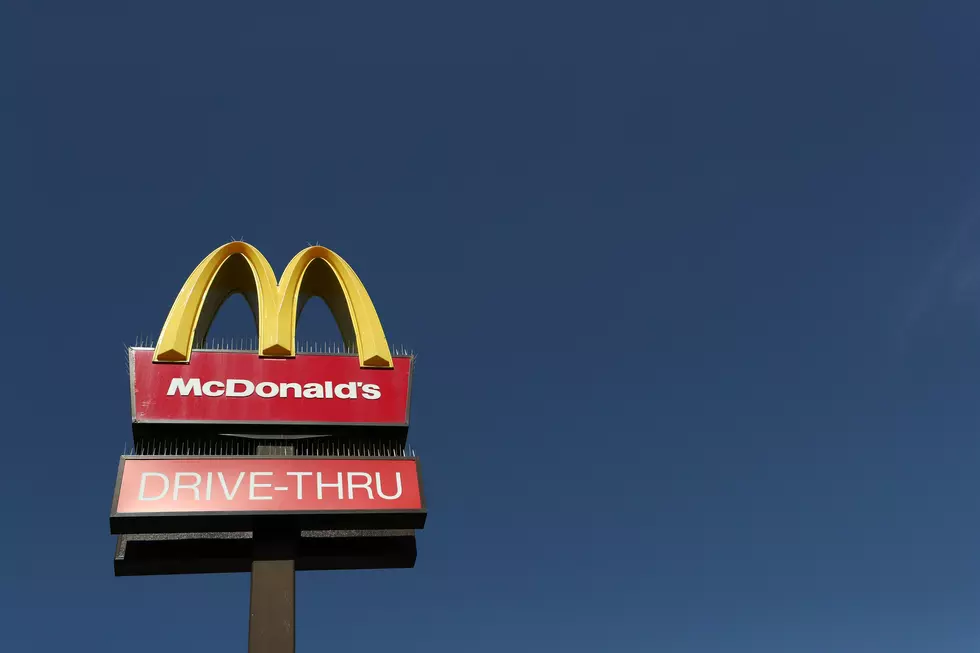 Borger McDonald's Loses Power After Truck Slams Into Generator
Getty Images
Well, you can guess the McDonald's in Borger's ice cream machine will not be working again for a short while after this minor incident.
According to sources, on an early Monday morning property damage was reported at Borger's only McDonald's location off of South Cedar Street.
According to the same sources, a Hispanic lady who looked to be in her 30s had backed a brown truck into the McDonald's generator, causing enough damage for the generator to stop working.   Due to the damage caused by the truck, McDonald's lost its power.
The Borger Police Department was called to the scene shortly after this was discovered. Not much except the color of the truck and a vague profile of the woman driving the truck has been revealed as of yet, and once power is restored to Mcdonald's camera footage of the incident will be retrieved in order to find further information.
Although that'll be a slight inconvenience, commentators on a report about this incident had a hay day when it came to making jokes about the incident and more specifically, McDonald's indefinitely broken ice cream machine.
 

Business as usual as far the Ice cream machine goes.

-  Kinney Ross
That's the funniest reason I have heard about the reason the ice cream machine not working!
                                                                                    -Kristy Flanagan 

She backed into the ice cream machine?

-Amy Middleton Earles
And some commentators were a bit angered over the fact that they had supposedly been waiting in line for hours, completely unknownst to the fact that the power was completely out.
I understand the power outage. What was really out of line was letting customers sit at the drive thru for an endless amount of time and letting the line get backed up for hours after this happened. How hard is it to put up a sign to let customers know so they didn't waste their time just sitting there

-Britton Hall
Sadly I think it's safe to say that Borger will be without Mcdonald's, and more specifically Mcdonald's ice cream for a little bit. We wish you the best Borger during these desperate times. Hopefully, Braums can fill that ice cream-shaped hole in the hearts of Borger.
20 Unusual Laws in the State of Texas
We want you to stay legal so here is a list of 20 strange laws you could break in the state of Texas.
The 806's Strange & Screwed Up Crimes Of 2021.....So Far
It's 2021 and folks are making up for staying indoors and following the law all throughout 2020. This isn't always a good thing, though. There have been quite a few odd, wacky, and outright grotesque crimes committed in the Texas Panhandle this year so far.
From Friona to Lubbock, there's plenty of bad behavior on display throughout the 806 in 2021.
Take a look at what these hellions have gotten themselves into:
Thrilled to Be There: the Smiling Mugshots of Hutchinson County
Hutchinson County has plenty of people who have committed a criminal blunder (or two). And just like any other bigger city, jail is no fun. However, some of the residents of Borger and Stinnett are believers in keeping their spirits high in the face of adversity.
Not sure what we mean?
Well....let's just say that
Randall County's cheerful inmates
aren't the only ones who seem happy to be arrested....While there's nothing funny about committing a crime, these offenders in Hutchinson County certainly do know how to light up a pod with their smile :-)
More From NewsTalk 940 AM