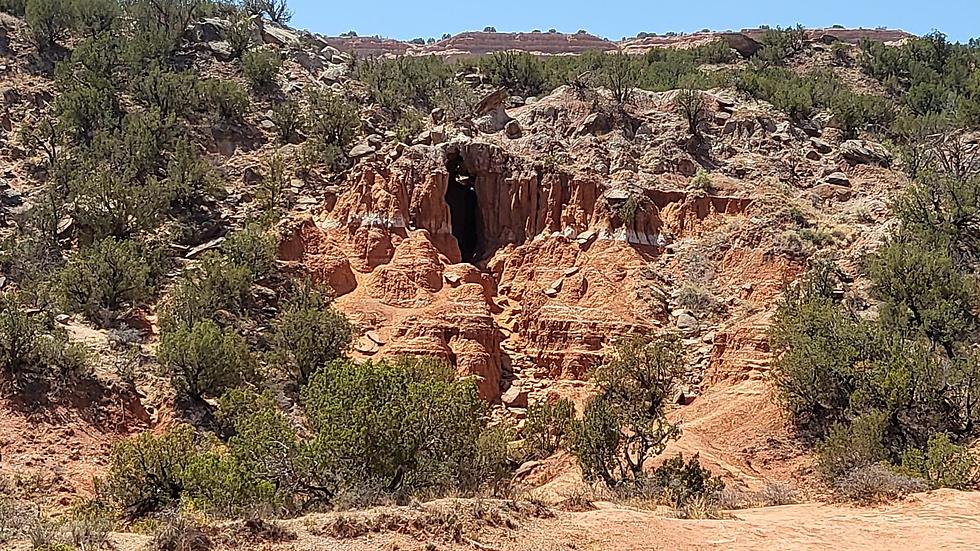 Bad News For Palo Duro Canyon Trail Walkers
Charlie Hardin
Summertime is all about fun and excursions, whether by yourself or with the family.
It also means the heat kicks it up another notch, and sometimes those temps get to extreme numbers.
It wasn't long ago that we had some crazy numbers popping up on that thermostat. Temps were reaching 105 or so degrees and it was stifling.
However, people still decided it was a good time to go wander the trails of Palo Duro Canyon. Turns out, it wasn't their best move.
In roughly a 48-hour span, there were 47 calls for help, assistance, or rescue from people walking on the trails.
Remember, those canyon walls add a good 10-15 degrees to whatever it is outside. On those days it's 100 or over, it's almost like walking around in Death Valley with how hot it is. There's not a whole lot that can prepare you for that.
So Palo Duro Canyon has now taken the step of closing down certain trails when there is a heat advisory issued. From 11 am to 5 pm, you won't be able to access certain trails when Amarillo and Canyon are under a heat advisory.
Lighthouse; Comanche; Givens, Spicer, Lowry (GSL), and Rock Garden are the trails that tend to have the most heat-related incidents and are the ones that are subject to closure.
That's not to say you can't still go out and explore the canyon on those days. There are a couple of trails, namely Rojo Grande and Paseo del Rio, that offer more shade and those trails will remain open.
This Huge Cabin In Palo Duro Canyon Is Top-Notch Glamping
This cabin is (to us) the definition of "glamorous camping".
This three bedroom rental is tucked away in the Palo Duro Canyon. It's a cabin with serious room, meaning it can fit up to eight guests--a girls trip, family vacation, or any bigger group.
The cabin is available for booking through
glampinghub.com
and the description along with the provided photos is enough to catch the eye of anyone ready to get out of town and away from it all.....without having to go very far.
It's a beautiful place with woodwork throughout, full amenities, and all the mandatory electornics (and WiFi!). If a group of people were to split the cost of their stay between each other, it is without a doubt one of the most budget-friendly options for vacations.
The four day minimum stay required to make a booking is the only drawback to this diamond in the rough of a rental property--but it's nothing a little planning ahead and vacation time can't remedy.
One Of Amarillo's Most Expensive Airbnbs Has Some Hidden Amenities
One of Amarillo's most expensive Airbnbs is an entire house that can fit 26 people. It even comes with some hidden amenities.
More From NewsTalk 940 AM