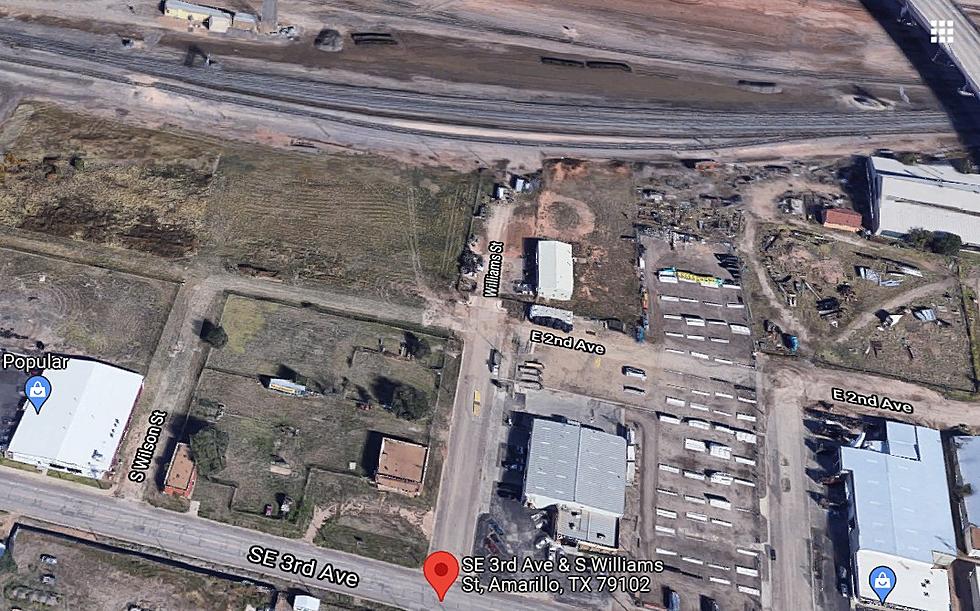 Another Possible Homicide, Body Found Near Amarillo Railroad
Google Maps
It looks like Amarillo is off to a great year when it comes to crime, shootings, homicides and death. Another possible homicide happened in Amarillo on Friday Morning.
The Amarillo Police Department received a call on Friday Morning, January 28th about a deceased person.   The body of a man was found dead near the railroad tracks near 3rd and South Williams.  The identity of the man has yet to be released, pending notification of next of kin.
The Amarillo Police Department are still investigating and no other information has been released.
As of this time we do not know if this man was killed or died of natural causes.  However, as the Amarillo Police Department released more information we will update the story as more information becomes available.
It seems that Amarillo is not off to a great start when it comes to shootings, homicides, deaths, etc.   In the last three weeks,  we have seen two homicides.  If this turns out to be a homicide this will make the third since the beginning for January.  The first homicide of 2022 occurred on Tuesday, January 25th, when police found Jeremie Ray Gomez dead of an apparent gunshot wound.  They are still looking for the suspect in his death. The second also occurred on Friday, January 28th in a double shooting leading to one death.  The suspect is in custody.
Let's hope this cycle slows down, but if this keeps going at the rate it is going, Amarillo will surpass the 27 homicides in 2021.
Not sure what it will take to help make this stop, but hopefully we as a community can help.
Amarillo Criminals On Death Row
Unsolved Murders of Amarillo, Texas
These are the unsolved murders of Amarillo, Texas.
If you have any information or if you know something, call Amarillo Crime Stoppers at 806-374-4400.
More From NewsTalk 940 AM