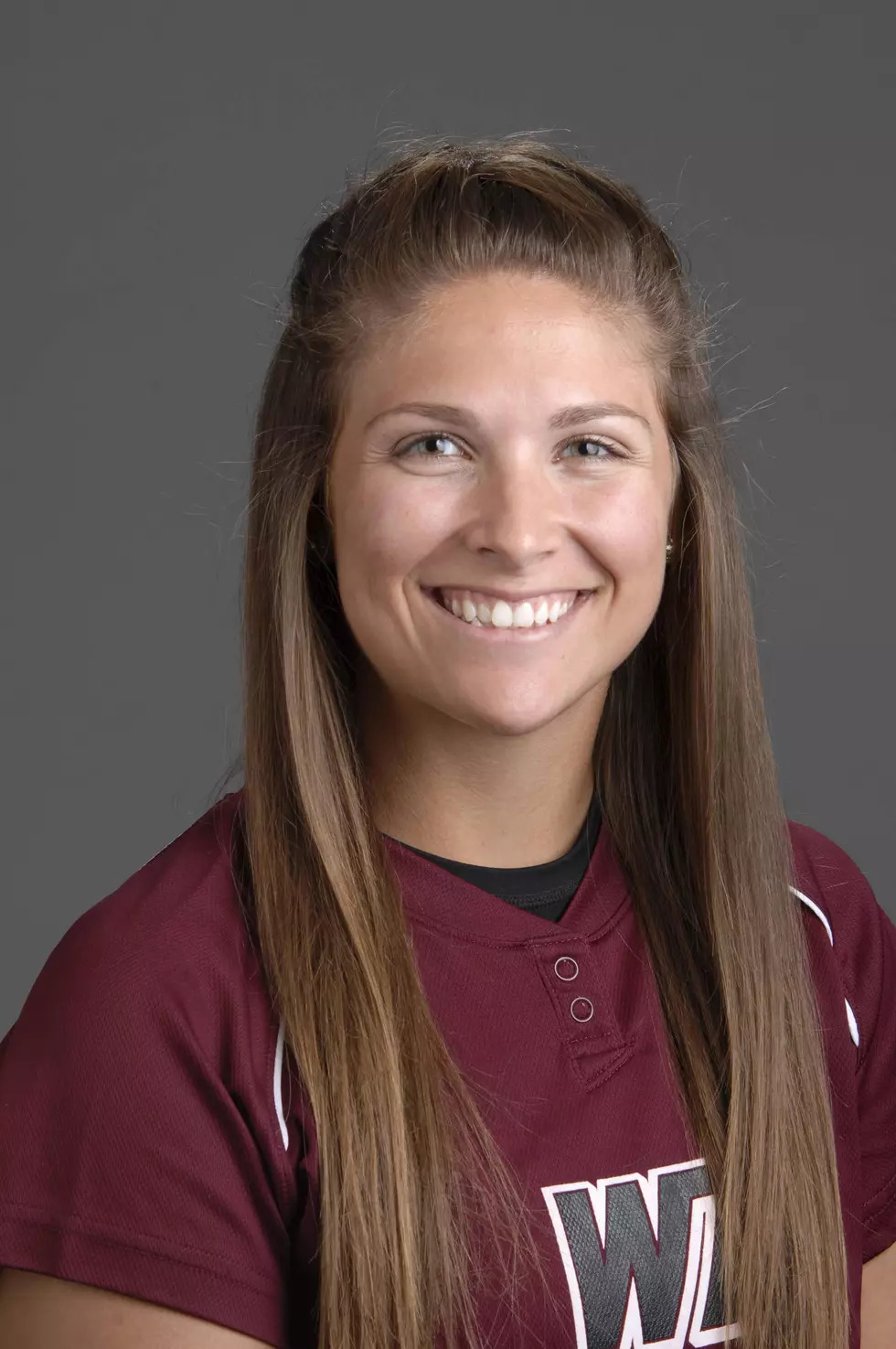 WT Softball's Kilee Halbert Claims 12th Annual Dick Bynum Award
gobuffsgo.com
West Texas A&M's Kilee Halbert is the winner of the 12th Annual Dick Bynum Award  presented by the Amarillo Downtown Lions Club.
Dalhart High School, Halbert's alma mater, will receive a check for $1,000 that will go towards the school's girls athletic department.
The award is given each year to the most valuable panhandle female athlete. West Texas A&M has received the award five times with Emily Brister (Women's Basketball, 2008), Katie Rickwartz (Volleyball, 2010), Casey Land (Women's Basketball, 2014), Sasha Watson (Women's Basketball, 2017) and Halbert earning the honor. Lady Buff Basketball's Madison Parker of Canyon High School was also a finalist for this year's award.
Halbert recently concluded her storied softball career as one of the top pitchers in program history during her four years in the circle for the Lady Buffs. The Dalhart product became the program's all-time career leader in victories (79), complete games (60) and shutouts (17) while ranking second in school history in career ERA (2.15), strikeouts (463), innings pitched (587.0), games started (102) and total appearances (120).
Halbert was a two-time LSC Academic Player of the Year while being named an All-American and the D2CCA South Central Region Pitcher of the Year as a sophomore in 2016.
In addition to Halbert and Parker, the other two finalists were Zoe Hardin of Amarillo High and Harding University in volleyball and Jordan Duke of Amarillo High and Texas Tech in soccer.
Dick Bynum Memorial Award Winners
2007: Leah Rush (Basketball) - Amarillo High School / University of Oklahoma
2008: Emily Brister (Basketball) - Amarillo High School / West Texas A&M
2009: Nina Munch-Soegaard (Tennis) - Home Schooled / TCU
2010: Katie Rickwartz (Volleyball) - Canyon High School / West Texas A&M
2011: Brianne Barker (Volleyball) - Amarillo High School / University of Oklahoma
2012: Andrea Carpenter (Soccer) - Randall High School / Abilene Christian
2013: Katie Grimes (Track & Field) - Canyon High School / Texas Tech
2014: Casey Land (Basketball) - Canyon High School / West Texas A&M
2015: Alex Simms (Volleyball) - San Jacinto Christian Academy / Texas State
2016: Nicole Hampton (Basketball) - Canyon High School / Lubbock Christian        2017: Sasha Watson (Basketball) – Palo Duro High School / West Texas A&M        2018: Kilee Halbert (Softball) – Dalhart High School / West Texas A&M
More From NewsTalk 940 AM