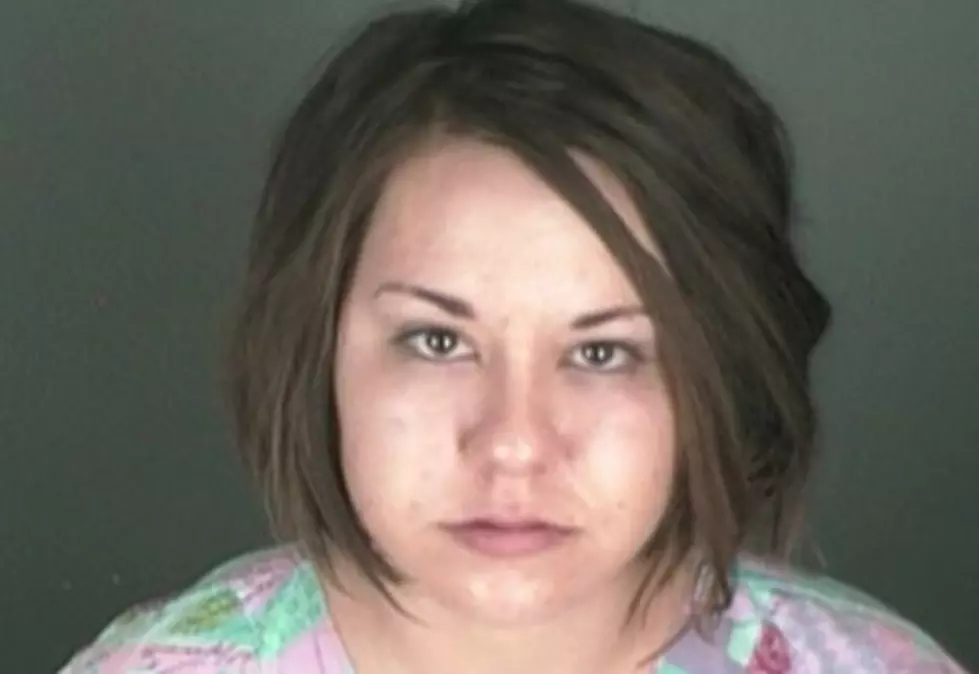 Woman Assaults Boyfriend For Singing 'Thrift Shop' Over and Over
Longmont Police Department
Macklemore & Ryan Lewis' smash hit 'Thrift Shop' in undoubtedly a very catchy song. But is the ode to finding bargain basement prices a good song?
Therein lays the problem for many folks, including Samanta Malson of Longmont, Colorado who now faces jail because 'Thrift Shop' really got under her skin.
Her crime went down at her boyfriend Lars Hansen's 26th birthday party. After the pair consumed "all the alcohol in the house" Malson put 'Thrift Shop' on the stereo.
It was her intention to listen to it just once. However the insidious tune got stuck in Lars' brain and he began singing it "over and over." (We're thinking it was the part about wearing your granddad's clothes.)
According to the police report Malson asked him to stop singing "25 times." When that didn't work, Malson grabbed him around the throat and started choking. "I did it for intimidation," she bluntly told the cops.
Malson now faces charges of harassment and domestic violence. While Lars wasn't seriously injured the scary thing is that Malson is a certified Nurse assistant. So, for the sake of her defenseless patients, nobody better play Macklemore (or PSY or Carly Rae Jepsen) anywhere close to her workplace.
More From NewsTalk 940 AM