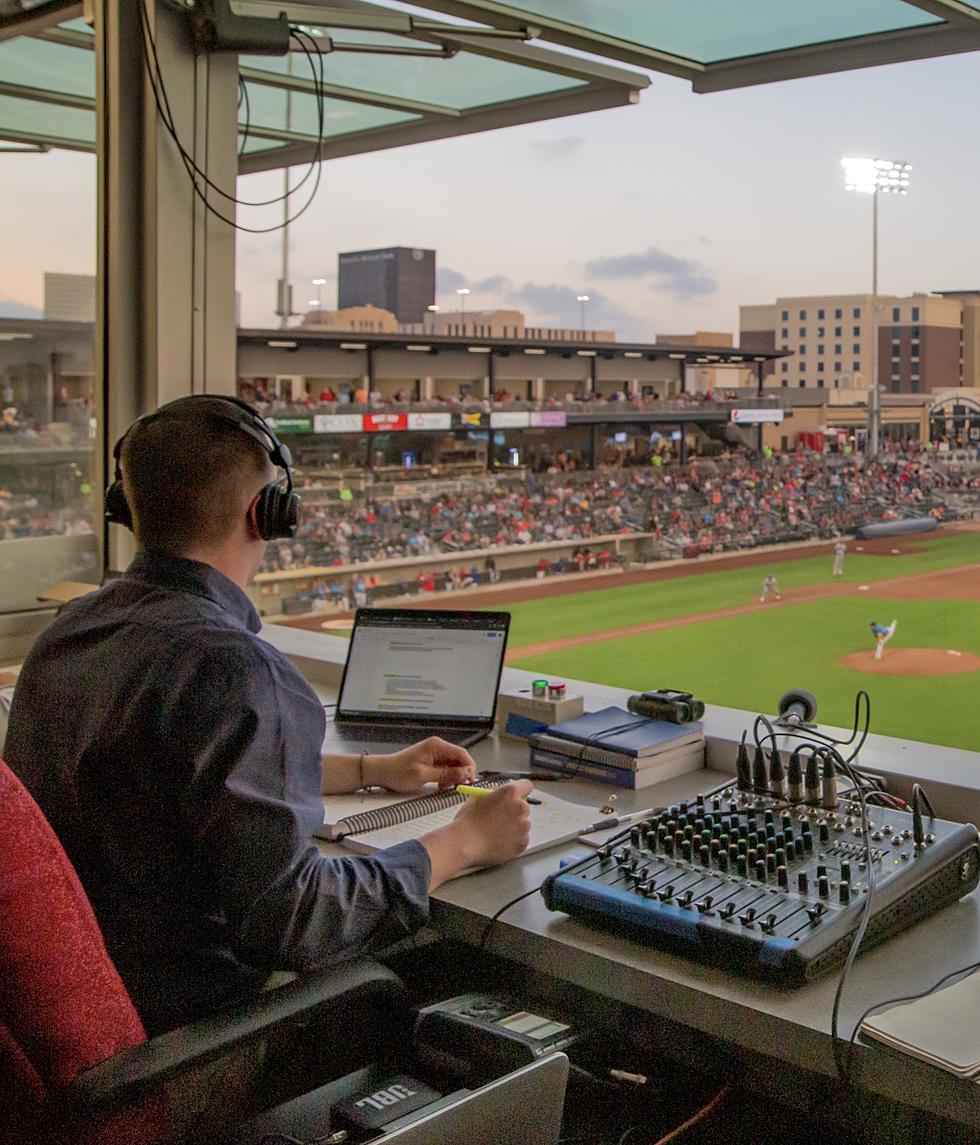 Why I Believe Sam Levitt Is The Best Double A Baseball Broadcaster!
Photo by John Moore
So the other day while talking baseball with my grandpa we got on the topic of baseball broadcaster's. I brought up my case on why I believe Sam Levitt is the best Double A broadcaster.
Sam's Background
Sam got started in sports broadcasting when he didn't make the Northwestern baseball club team. He went to the student radio station and started doing sportscast and the weekly sports talk show. He ended up switching to Medill School of Journalism and broadcasting for the Orleans Firebirds in the Cape Cod Baseball League for the 2012 and 2013 seasons.
Upon graduating, Sam served as the number 2 broadcaster under Adam Young with the Frontier League's Gateway Grizzlies in 2014. Moving into the role of Voice of the Grizzlies when Young departed for New Mexico State University.
In 2017 Sam entered affiliated ball as the Number 2 broadcaster with the Corpus Christi Hooks. Sam worked with the the Corpus Christi Hooks for the 2017 and the 2018 seasons.
Reason Number 2
Another reason I say Sam Levitt is the best Double A broadcaster is because of the award he just got recently and when I reached out about his award he had this to say about it.
"I am truly blessed to be a part of the Texas Panhandle community and have the support of such tremendous fans. This award also belongs to them, as our Sod Poodles fanbase is the best in Minor League Baseball and has been so supportive of my work. From day one, the fans welcomed me with open arms and made me a part of their summer family. I feel very lucky to have such passionate, knowledgeable baseball fans that tune into our broadcasts every night and support our team. It has been an honor to be the inaugural voice of this team and usher in a new era of professional baseball to this region."
Which leads me to the third reason
The Fans
The Third reason I believe Sam is the best Double A broadcaster is the fans. I hear a lot of fans talk about how good Sam is and even compare him to the legendary Harry Caray.  You can listen to Sam again when the Sod Poodles return to action in 92 days.
25 Photos Sod Poodle fans normally don't get to see
Here are 25 photos of stuff and Perspectives Amarillo Sod Poodle fans don't get to normally see and experience.
Downtown Amarillo Over The Years
Downtown Amarillo has seen an incredible metamorphosis. Take a look at the photos below to see just how much it's changed--you won't believe the difference.
More From NewsTalk 940 AM