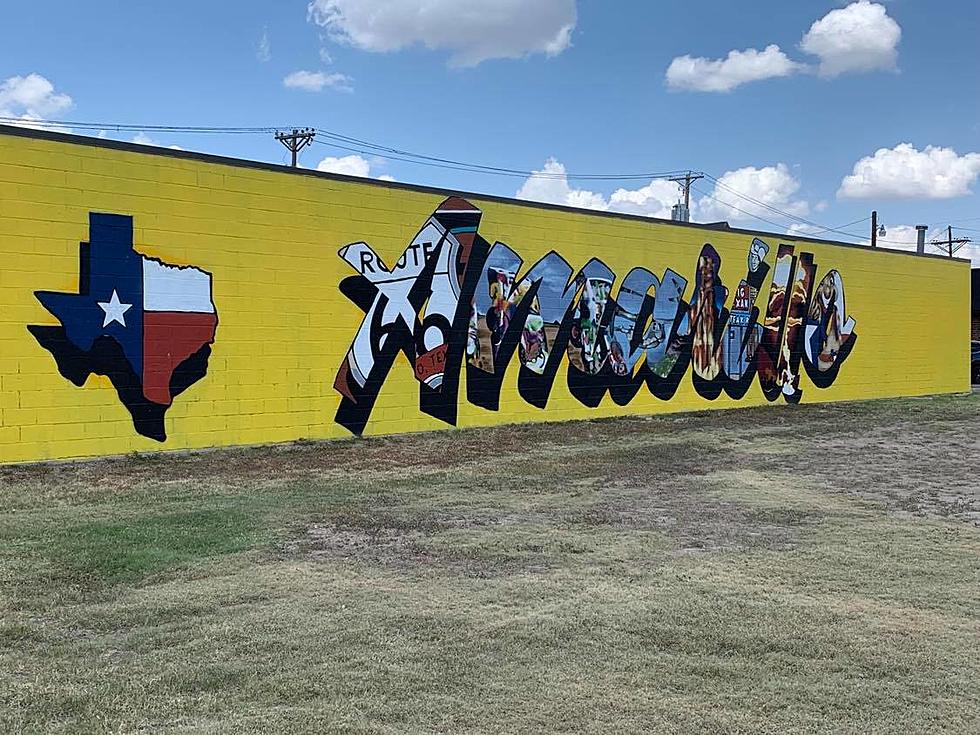 Who in Amarillo Has The Best Frito Pies?
credit: Melissa Bartlett, TSM
So now that Summer time is coming around, chances are that we all are gonna be outdoors for some sort of event or function. Whether that be for sporting events, family gatherings, or just hanging out, one of the first food items that come to mind when relaxing outdoors is Frito Pies.
I mean seriously, even though they are one of the more simple dishes, you really can't go wrong with them.
But not all Frito pies are made equal, and that's what I'm here to figure out. Who in Amarillo has the best Frito pies? Let's find out.
The GoldenLight Cafe 
So I'm starting off strong with what in my opinion is among the best of the best of Amarillo's Frito Pies. Chilli, Fritos, Onions, Cheese, Lettuce, and Tomatoes all garnished together in what makes for a pretty solid Frito Pie from a pretty solid restaurant.
Crazy Larry's BBQ
This place advertises itself as "The home of Amarillo's best Frito pie" so you know that their Frito pie has to hold up. From the pictures I've seen and their reviews of this spot, their claim to dominance is on legitimate standing.
Potato Factory
So when you're going to the Potato Factory, what do you usually make your trip for? Baked Potatoes of course. So how is the Potato Factory making it onto a list of Amarillo's best Frito pies? Well, this one gets in by a technicality. There's a potato you can order at the Potato factory with chili, cheese, and onions with the option to add Fritos to your potato for an extra 50 cents, making this technically a Frito pie (or Frito Potato if you would prefer that name).
Wesley's Bean
As one of Amarillo's best spots for BBQ, it's not surprising to find that their Frito pie would turn out amazing. These guys add their already-amazing BBQ to their Frito pies which makes for an explosion of taste for anyone lucky enough to try it out.
Tyler's BBQ
As I mentioned in the last pick, when you go to the BBQ joint for some Frito pie it's almost guaranteed that you will be getting a well-crafted Frito pie and this place is definitely no exception.
Dickey's BBQ Pit
These guys are the only location on this list that is not locally owned, but that does not stop them from serving some dang good Frito pies. When deciding which overpriced food item I would like to buy at a Sod-Poodles game, Dickey's will remain my first choice.
Doug's Bar-B-Q
Tucked in a pretty low-key spot in Georgia, these guys will get you a good Frito pie in a relatively quick fashion.
Spicey Mike's 
From personal experience, I indeed can confirm, that it is worth driving all the way down Western for this place's Frito pie.
New in 2022: All The Restaurants That Have Opened in Amarillo So Far!
We love all the new places for drinks and food! There seems to be so many that we can't keep track of it all so we've made a list and we're adding to it as we go along! Be sure to see what other new places have been featured when you can
Amarillo's Restaurant Closings in 2022
We hated to see these places go!
Top 25 Things To Do In Amarillo
Here are the best things to do in Amarillo.
More From NewsTalk 940 AM