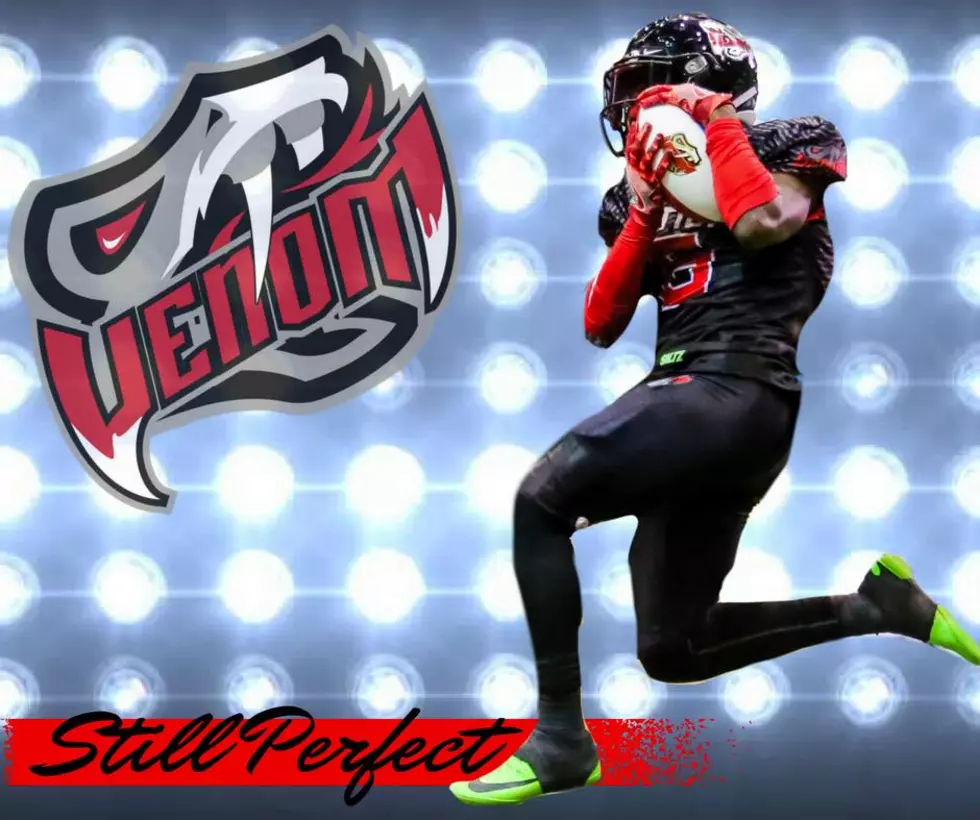 Amarillo Venom Will Play at Home This Weekend
Credit: Amarillo Venom
The Amarillo Venom try to get back on track this weekend after suffering the second loss of the season last week in Champions Indoor Football.
The Venom will play the Texas Power on Saturday at 6 p.m. at the Amarillo Civic Center. The Power is replacing the Dallas Marshals on the schedule.
Amarillo Head Coach Julian Reese is hoping the offense can find some consistency after struggling in a 64-44 loss at the Texas Revolution. The Venom managed just 7 points in the first quarter of that game and was shutout in the 4th quarter.
The team will be saluting the "true Heroes" at the game with free tickets to military and first responders.
More From NewsTalk 940 AM