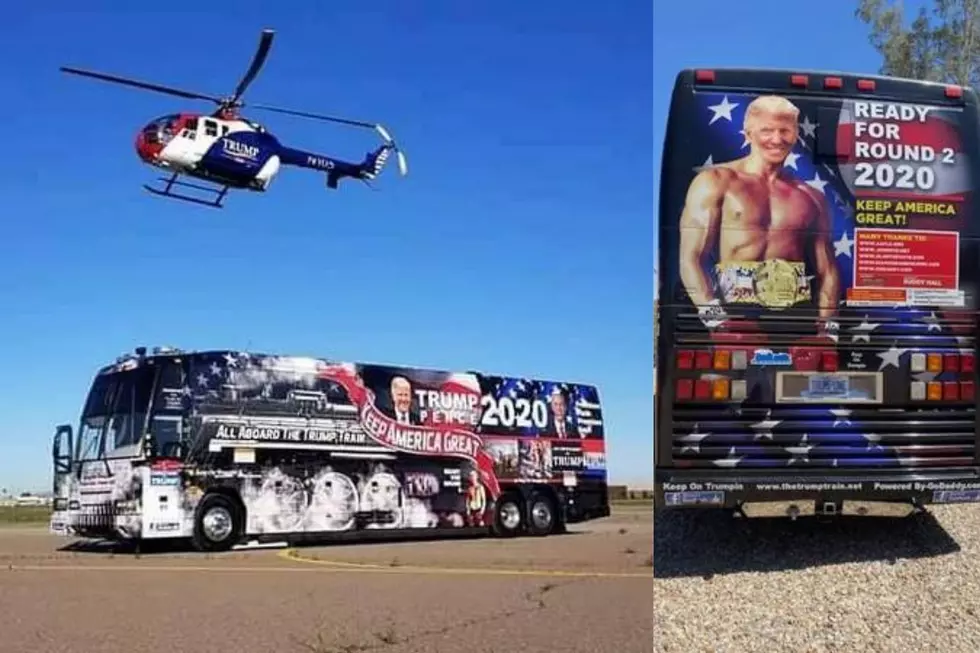 2020 'Trump Train' For Sale on Craigslist
Buddy Hall, Craigslist
If you are an avid collector of presidential memorabilia or you are just interested in owning a piece of American history, then there is a campaign bus for you.
An unofficial Trump campaign bus for the 2020 election is now available on Craigslist for $135,000. While the bus never carried the former president as a passenger because it didn't meet secret service security standards, it did have his son Donald Trump Junior and Kimberly Guilfoyle in it. Some other politicians used the bus as well, including Sheriff Joe Arpaio, Congressman Rand Paul, Congressman David Sweikert, and Congressman Paul Gosar.
This 1999 Featherlite Prevost bus, which came to be known as the "Trump Train", is one of a kind and was a part of many Trump re-election campaign rallies. The seller of the bus, Buddy Hall, stated that the bus was at the head of a 91 mile long parade in Arizona in support of the former president.
Along with parading around the country, the bus was also used to sell merchandise. Even though the 2020 election is now over, Hall says the bus is still in good driving condition, and that with a little rebranding the bus will be ready to parade some more.
Hall says in his advertisement that buyers can change up the wrapping on the outside and have it ready for the 2024 campaign to continue selling merchandise if they wanted to.
The bus was customized and set out campaigning in January of last. Over the course of the eleven month build up to the election, Hall said he sold around $745,000 in merchandise, and plans on continuing his work for the 2024 election after he buys a new bus.
Enter your number to get our free mobile app
LOOK: TV Locations in Every State
More From NewsTalk 940 AM