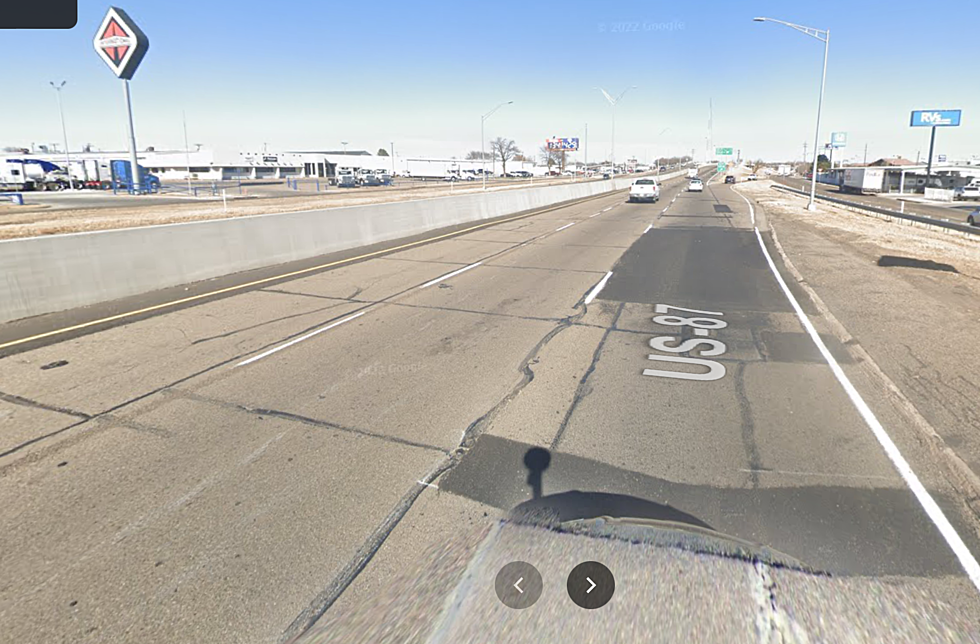 The Thing That Grinds My Gears About Amarillo's Streets
Google Maps
So driving around Amarillo is not exactly the most pleasant experience. Drivers in oversized diesel trucks or mediocre v6 sports cars believe that they are in the indie 500 or seemingly constant and random construction makes getting from point A to B in Amarillo a mildly frustrating experience.
But you really want to know what grinds my gears about Amarillo's roads.
These patchy and choppy dang streets don't seem to be getting better with all our construction.
Listen, I'm not the head of Amarillo's street repair department, nor do I know the logistics behind what goes into Amarillo's streets, but is this the best we can do??
I've you've driven down I-40, parts of Canyon Dr, Georgia, and so many other streets in Amarillo, you definitely know what I'm talking about. These bumpy streets, patchy fixes in the roads, and these post-construction street scars are quite noticeable when you drive over them.
I mean I know that the Panhandle received around 1.46 billion from TxDot to repair our roads over the course of the next ten years and that it takes time for big projects like these to get traction, but what will that end up looking like?
Because there have been sections of our roads that have taken months to repair and once they open, Amarillo drivers are met with a road that has gone from bad to just "eh". You would think that with the amount of money going into these streets and the seemingly endless construction would give us something better, but it doesn't seem like that yet.
Maybe I'm being too critical or impatient, but I can personally tell you that my car's suspension can only take so much from the streets of Amarillo.
Are Amarillo's streets going to be indefinitely horrible or are we in for better roads in the future? Let me know in the comments.
These Might Be the Most Dangerous Intersections in Amarillo
Traffic stinks.
These intersections stink harder.
Don't hesitate to sound off if we missed any. We're happy to add more Amarillo collision hotspots to this list of shame.
Google Answers the Top 10 Questions About Amarillo
I love Google. It can literally answer ANYTHING you need it to answer. Whether it's right or wrong is a totally different question.
Recently, I found myself wondering about something and went to Google. And that's when I started noticing the "people also asked..." section and BOY...Some of them made perfect sense, some of them were interesting, and one of them was downright baffling...and it was a top 10 question which is even more absurd.
So let's see what we've got. Here's the top 10 questions as asked to Google about Amarillo.
Say You're From Amarillo Without Saying You're From Amarillo
Amarillo is a pretty quirky place. We've got the Big Texan, the weird signs, and (obviously) the famed Cadillac Ranch. But more than that, there's a distinct culture of close-knit community, eccentrics, a thriving arts scene, and much more.
The point is, living in Amarillo is a unique experience. Because of that, it's really pretty easy to tell who's a native or a long-time resident. And I can prove it.
Here's a couple of ways you can say you're from Amarillo.....without saying you're from Amarillo.
More From NewsTalk 940 AM