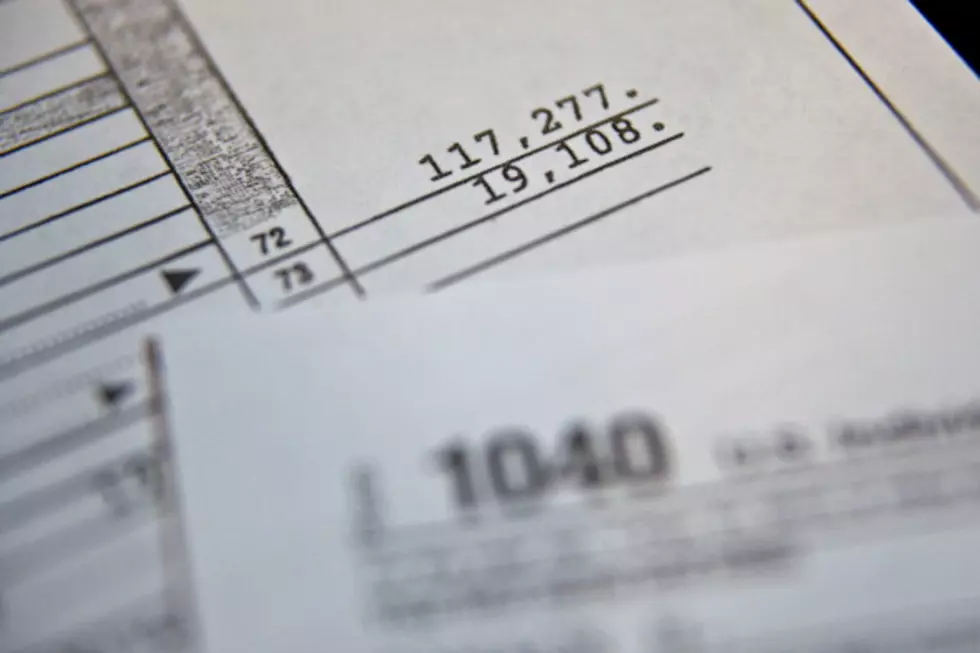 Texans Will Get 2 Extra Months to File Federal Taxes
Bloomberg via Getty Images
Last week, all Texans were dealing with a brutal and historic weather event. Most people in the state lost at least water, gas, or electricity in some cases, all three things.  This week many Texans are dealing with burst pipes, water damage, and lack of pay from fewer hours on the job last week.  Some are even already reporting extremely high electric bills. The stress level is through the roof for some right now.  At least the IRS has given us one less thing to worry about for the time being.
The Internal Revenue Service is giving all Texas residents and businesses an additional two months to file their federal income taxes.  Texans will have now have until June 15th to file their 2020 returns.  Extending the regular deadline of April 15th. The extension will also include any taxes that would have been owed by April 15th, as well.  Texans also will have until June 15 to make 2020 IRA contributions.



The extension will be automatic for anyone living in Texas, which means they won't have to file forms requesting more time to file. 
This is part of the Federal Emergency Management Agency's disaster declaration, (TEXAS WINTER STORMS DR-4586-TX) and will apply to certain deadlines that initially fell after Feb. 11.
Last year. the IRS extended the tax deadline for all taxpayers in the United Stated due to coronavirus. Texans represent almost 9% of the U.S. population, which means about 1 in 10 taxpayers will get an extension on their taxes this year.
LOOK: Here are 25 ways you could start saving money today
These money-saving tips—from finding discounts to simple changes to your daily habits—can come in handy whether you have a specific savings goal, want to stash away cash for retirement, or just want to pinch pennies. It's never too late to be more financially savvy. Read on to learn more about how you can start saving now. [
From:
25 ways you could be saving money today
]
More From NewsTalk 940 AM