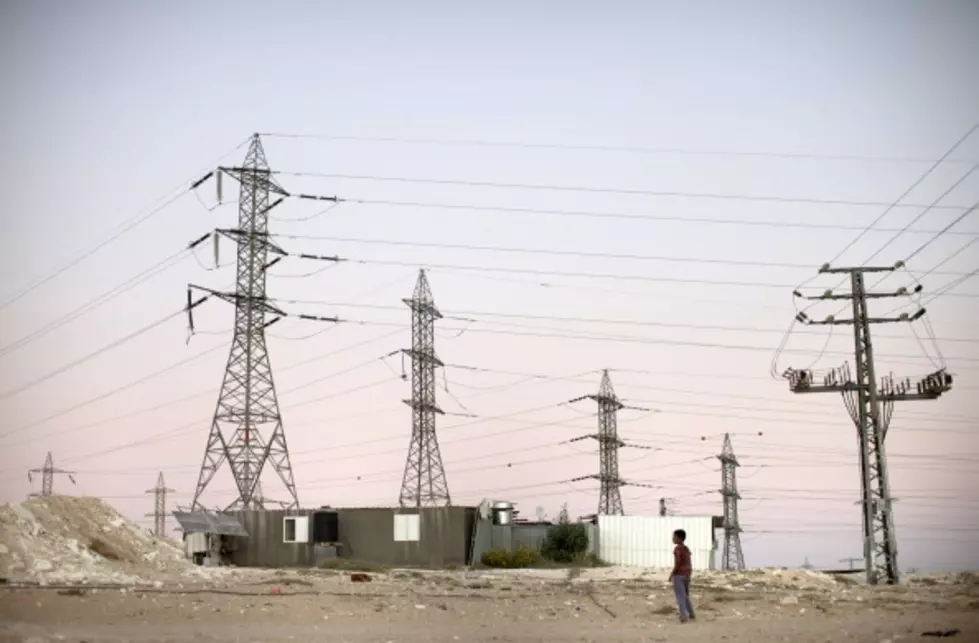 New Power Transmission Lines Proposed For High Plains
Photo by Uriel Sinai/Getty Images
AMARILLO, Texas (AP) — Some utilities have proposed new transmission lines to better connect users to wind-generated power from West Texas.
Golden Spread Electric Cooperative, which serves Texas and Oklahoma, has teamed with Sharyland Utilities to connect natural gas generation units near Abernathy to new transmission lines.
Sharyland on Friday filed an application with the Public Utility Commission of Texas.
The Amarillo Globe-News (http://bit.ly/1kRVafQ ) reported Monday that the PUC has been asked to approve a route for a transmission line that could cost up to $158 million, including a substation.
The line would run from Golden Spread's TUCO Station in Hale County to a just-finished transmission line where it passes through Floyd County northeast of Floydada (floi-DAY'-duh). That line plugs into the Electric Reliability Council of Texas, serving the rest of the state.
Copyright 2013 The Associated Press. All rights reserved. This material may not be published, broadcast, rewritten or redistributed.
More From NewsTalk 940 AM