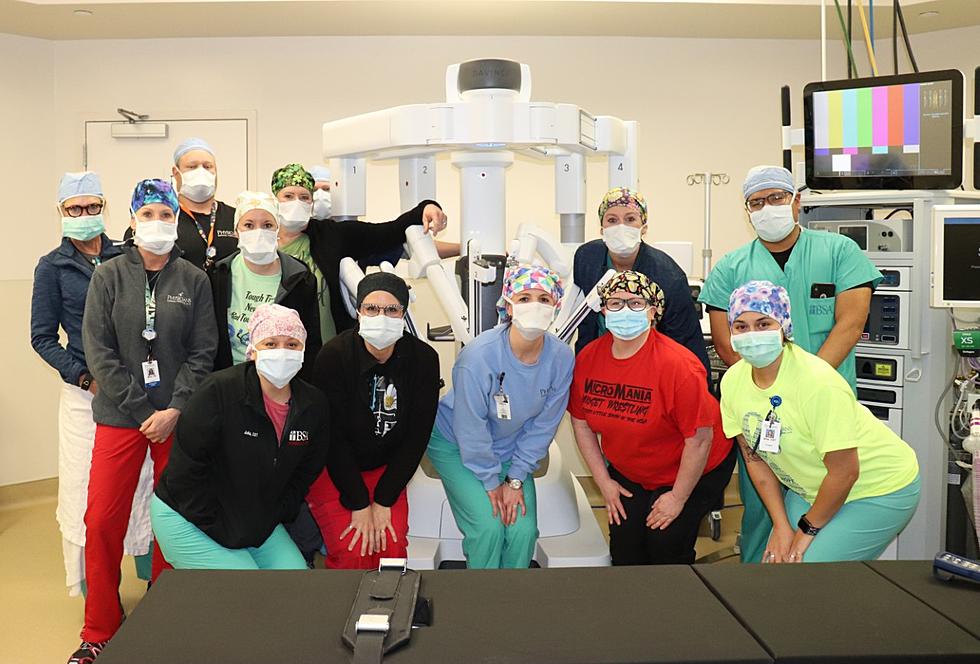 Need Surgery? Amarillo Steps to the Future with Surgical Robot
Photo Courtesy: Physicians Surgical Hospitals
If you have ever watched a medical drama like Grey's Anatomy, and see this fancy futuristic surgical machine, do you ever wonder if Amarillo has anything that fancy or if it is even real.
Well it looks like Amarillo is stepping into the world of fancy robotic surgery.   What this means is when it comes to surgery, the patient won't have to be cut open like surgeries in the past.
Physicians Surgical Hospitals, with BSA Health Systems, has gotten a new fancy robotic surgical system, and it has the coolest name, it's call the da Vinci® Xi™.  It will bring minimally invasive surgery to the Texas Panhandle.  This machine will be used for gynecologic, urologic, thoracic, cardiac, and general surgeries.
"We are proud to be a leader in providing cutting-edge surgical solutions to our community," said Todd Greene, Chief Executive Officer of Physicians Surgical Hospitals. "Acquiring the da Vinci® Xi™ system furthers our commitment to providing patients with the most advanced treatments and optimized outcomes."
Frankly, this machine is fascinating.
https://youtu.be/H4WzUSq9OeY
Minimally invasive surgeries me less healing time, which is a good thing for the patient.
Now our surgeons will be able to see better and have better access to the parts of our bodies that need surgery.  The robot isn't doing the surgery, the doctor has complete control, but it assists the doctor.
"This revolutionary technology meets a wide range of surgical needs," Greene said. "Due to the robot's ability to make small incisions, our patients often recover more quickly with smaller scars as compared to traditional surgery techniques."
This isn't the first surgical robot that Physicians Surgical Hospitals have in their clinic.  They also use a MAKO SmartRobotics™ which they use for knee and hip replacements and the ExcelsiusGPS™ which they use for spinal prodecedures.
If you are having surgery with Physicians Surgical Hospitals, your surgery will probably be done with this machine.  Welcome to Amarillo da Vinci® Xi™.
Goosebumps and other bodily reactions, explained
KEEP READING: See 25 natural ways to boost your immune system
More From NewsTalk 940 AM