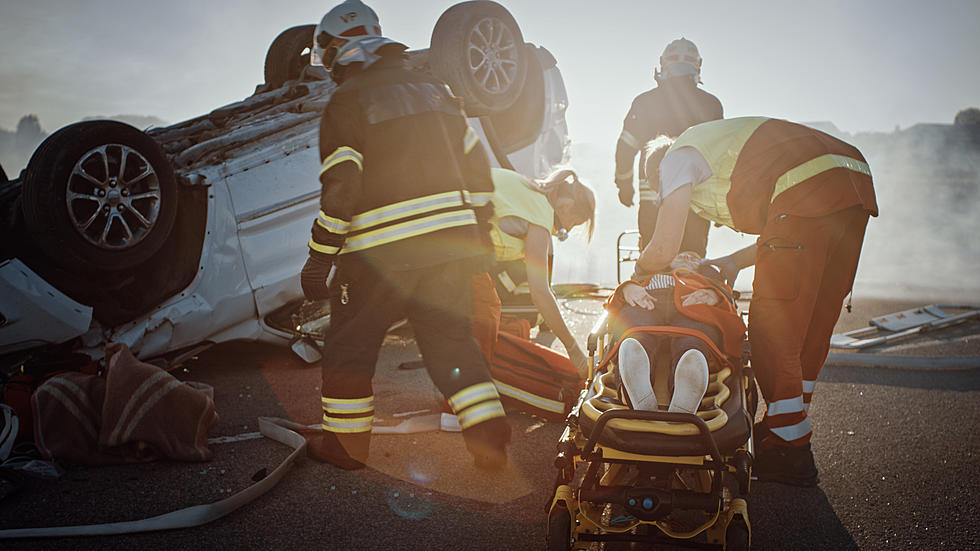 Major Accident On I-40 Involving Oxygen Truck and SUV in Amarillo
Getty Images/iStockphoto
A significant accident occurred on Monday, June 19, at 11:28 am, creating chaos on I-40 Westbound in the interchange. The Amarillo Police Department received a report from an officer who witnessed the incident. A third party had set up traffic cones, closing down lanes and causing traffic to slow down. Unfortunately, a large oxygen truck failed to stop in time and collided with the back of a car, which then crashed into an SUV.
Tragically, one individual sustained life-threatening injuries and has been rushed to a nearby hospital for treatment. As a result of the collision, all three vehicles involved sustained extensive damage and are in the process of being towed away.
The Amarillo Police Traffic Investigation Unit is currently at the scene, diligently working to assess the situation and gather evidence. To ensure the safety of all motorists and facilitate the investigation, it is imperative for drivers to avoid the affected area. Specifically, the interchange on I-40 Westbound, spanning from Ross to Washington, and the routes leading from downtown or I-27 are to be avoided.
Traffic in the vicinity is being redirected by law enforcement officers as they work to clear the accident scene. It is expected that normal traffic flow will resume once the necessary procedures have been completed, but no specific timeline has been provided at this point.
The Amarillo Police Department urges the public to stay updated through their official channels for further information on when the interchange on I-40 Westbound will be reopened to regular traffic. In the meantime, motorists are advised to plan alternate routes and exercise caution when traveling in the area to ensure everyone's safety.
These Might Be the Most Dangerous Intersections in Amarillo
Traffic stinks.
These intersections stink harder.
Don't hesitate to sound off if we missed any. We're happy to add more Amarillo collision hotspots to this list of shame.
Say You're From Amarillo Without Saying You
Amarillo is a pretty quirky place. We've got the Big Texan, the weird signs, and (obviously) the famed Cadillac Ranch. But more than that, there's a distinct culture of close-knit community, eccentrics, a thriving arts scene, and much more.
The point is, living in Amarillo is a unique experience. Because of that, it's really pretty easy to tell who's a native or a long-time resident. And I can prove it.
Here's a couple of ways you can say you're from Amarillo.....without saying you're from Amarillo.
Google Answers the Top 10 Questions About Amarillo
I love Google. It can literally answer ANYTHING you need it to answer. Whether it's right or wrong is a totally different question.
Recently, I found myself wondering about something and went to Google. And that's when I started noticing the "people also asked..." section and BOY...Some of them made perfect sense, some of them were interesting, and one of them was downright baffling...and it was a top 10 question which is even more absurd.
So let's see what we've got. Here's the top 10 questions as asked to Google about Amarillo.
More From NewsTalk 940 AM