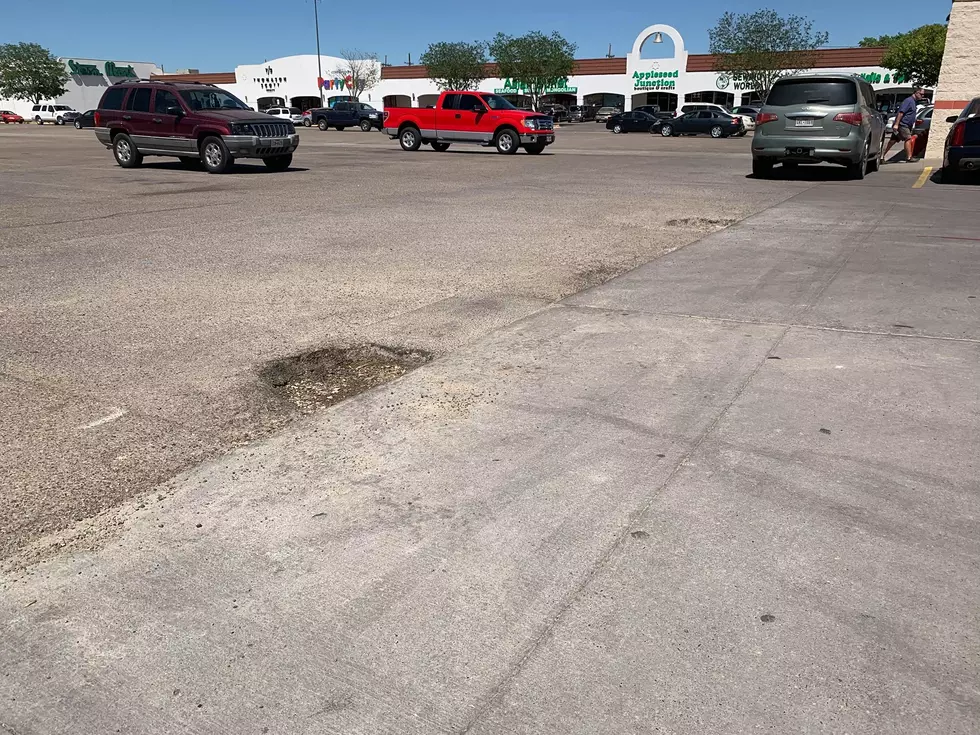 Let's Talk About The Insane Number Of Pot Holes In Amarillo
Credit: Shannon Lewis; Townsquare Media Amarillo
Dodging all of the non-stop road construction on I-40 and all over town (it seems) has been aggravating enough. How are potholes still everywhere you look?
Not all of the massive potholes in town reside on streets that have yet to get any substantial attention (looking at you 45th near the railroad tracks). Some of them are now invading our parking lots.
As I was pulling into this parking lot, I saw the first pothole and did the natural thing. I was just going to drive around it until I saw it's friend waiting to devour my alignment. One of them was big enough to swallow a toddler on a tricycle.
I was able to get around them without much incident. But these two aren't the only ones I encounter on a daily basis. They're everywhere.
I did see some potholes that had been filled in recently. They were filled in so much that a mound of asphalt was left standing. That is the definition of playing the long game.
I feel like we're stuck between a rock and a hard place with the roads and parking lots in town. The road work can be a nightmare, but going without it is just as big of a hassle.
It might be time to start considering walking.
More From NewsTalk 940 AM