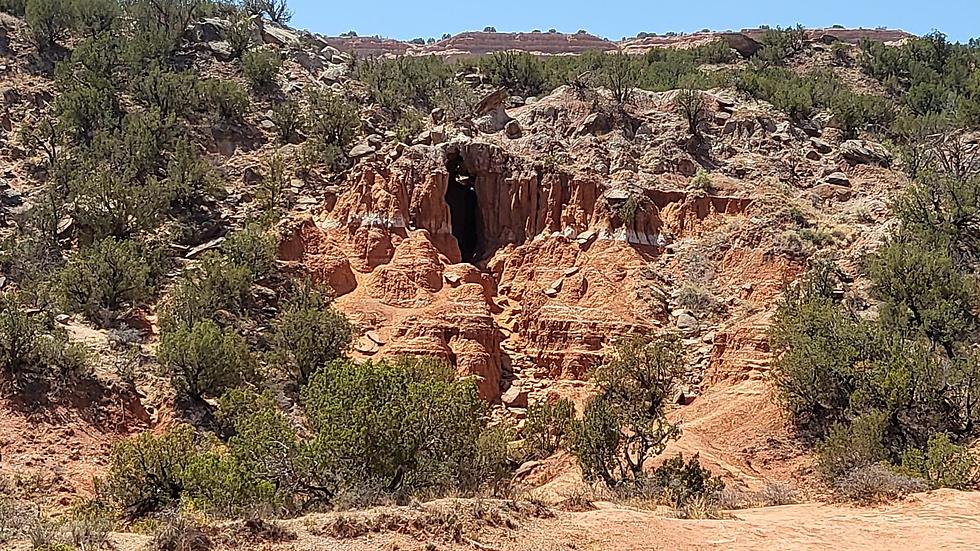 I'm All About the Easy Trails at Palo Duro Canyon
Charlie Hardin
I am an avid walker. You will find me getting my steps in around Amarillo all over the streets of Amarillo. That happens from April through October. I can't say I am all that great at hiking.
I dread when some of the streets in Amarillo have a bit of an incline. So roughing it is not where I am at when it comes to exercise.
There are over fifteen different trails in Palo Duro Canyon. To be honest the one I enjoy the most is the one where I just drive through the park taking in the scenery. I don't recall ever actually hiking on any of the trails.
So I wanted to check it out. I know there are some trails that close when the weather is hot like it has been. So there have to be some easier ones. Ones that I could handle.
Out of the trails that they have they listed the degrees of difficulty as well. Thank you experts at Palo Duro Canyon. They have 5 that are listed as difficult. There are another five that are moderate. Oh and the ones that I am excited about? They have five that are easy.
One trail actually has three different paths each one covers each level as well. That one is the Capital Peak path.
Here I am just concerned with the easy trails at Palo Duro Canyon:
Paseo Del Rio - This one takes about an hour and you can see how the cowboys lived as you check out the river and the Cowboy Dugout.
Pioneer Nature - This one is right up my speed. About a half-hour hike. It's a family-friendly trail but you might see some lizards. You will also be able to check out the river.
Rylander Fortress Cliff - This one is labeled easy but will take up at least three hours. This trail is around the rim of the Canyon so the view will be great.
Sunflower - This one is an hour hike. Another family-friendly hike.
Kiowa - A hike that will last you an hour and a half. This is a site to see. It includes Prarie Dog Town Fork of the Red River so keep an eye out.
Regardless of what trail you decide on make sure you have plenty of water. You can not have too much. It will definitely be needed. Slather on the sunscreen as well, especially during the hot months.
Go ahead and take a hike.
Take A Quick Look Inside One Of Palo Duro Canyon's Caves
Check Out These Photos Of The Hidden Cave In Palo Duro Canyon.
Is This The Legendary Cave Of Palo Duro Canyon?
I've heard rumors of caves in Palo Duro Canyon. Surely, this isn't all there is.
More From NewsTalk 940 AM