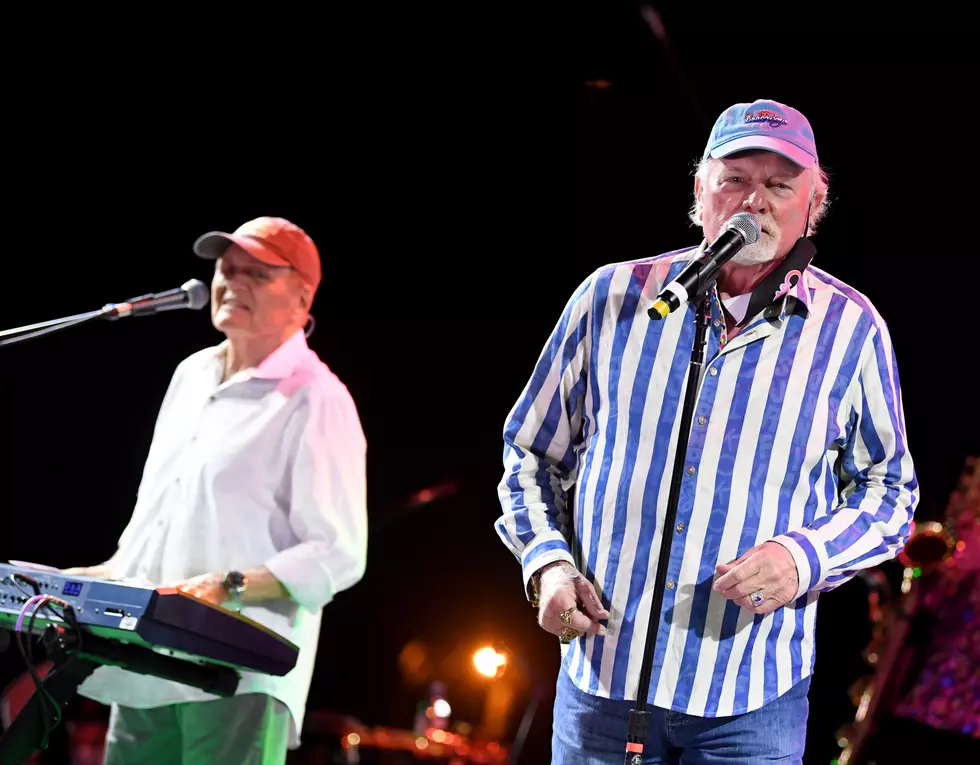 Have Mercy – Full House Star Added to Amarillo Show
Getty Images
Back when the Beach Boys announced that they were coming back to Amarillo I made the joke that maybe Uncle Jesse would make an appearance. If you watched Full House at all you know John Stamos, a.k.a, Uncle Jesse, played some with the Beach Boys.
I got to see them perform long ago back in the nineties when they were here at the Amarillo Civic Center, no John Stamos. To be fair he was still filming Full House so what could I expect?
The last time the boys were here, John Stamos made an appearance. My daughter was at a Venom game so I was hoping she would track him down since they were at the same location and she would bring him home for me.  No such luck.
I did see one of my good friends Christa post this photo and I hated her just a little.
This time this is not a drill. This is not a surprise appearance since the announcement was made recently.
I will tell you that if you have not seen the Beach Boys before, you just need to. There is so much energy in the show. When I went, of course, my mom had to get dragged on stage to sing with them. Because of course, she did.
Now I am hoping the same thing happens to me. Come on Uncle Jesse drag me on stage. I volunteer as tribute.
The excitement for the show has gone up just a bit. Have mercy that man has aged like fine wine. Am I right?
25 Famous Painters, Authors, Singers, Songwriters From Tx Panhandle and Plains
25 of the biggest names who have called the panhandle and plains home at one point; from Amarillo to Lubbock, and everywhere between.
36 Celebrities That You Might Run into in Texas
There are many celebrities that have made Texas their home. Some were born here, and others decided to make their move recently during the 2020 pandemic. These are some of the musicians, actors, athletes, and other public figures that all call the great Lone Star State home.
More From NewsTalk 940 AM