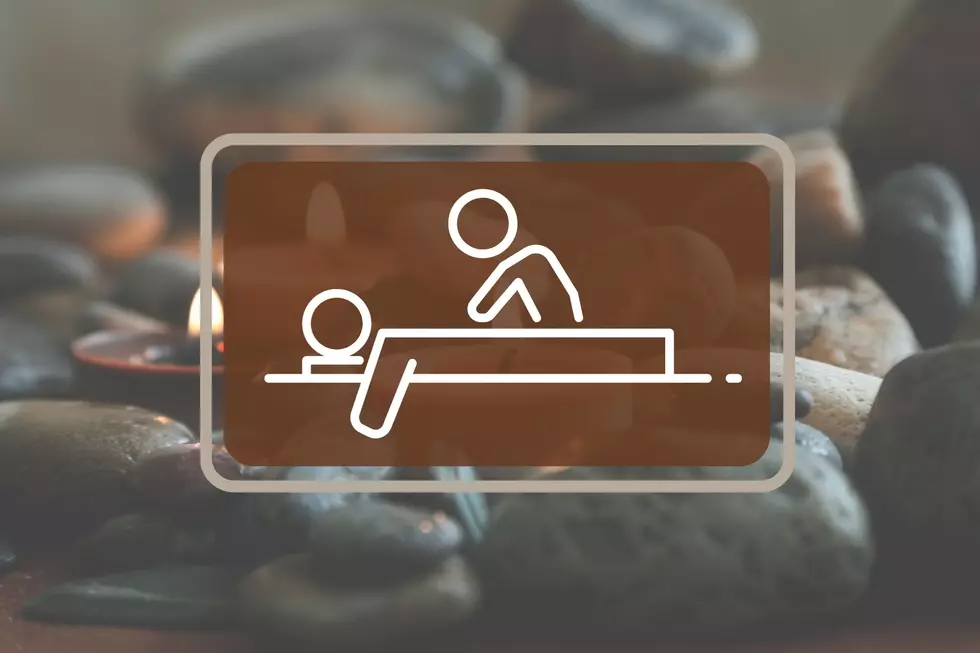 Happy Endings: The Mystery Behind Amarillo's Massage Parlors
Sarah Clark/TSM
Who doesn't love mysteries? I know I do.
And boy I think I've got my hands on a good one: Amarillo's massage parlors.
Massage parlors, you ask? Yes. Something seems a tad off around the many massage parlors I see around town.
Wanted: Good Massages
It started with a post that caught my eye, asking other residents of Amarillo where one could find "a massage parlor that does happy endings".
Hmmmm.....must be a petty good massage, right?.......Right?
The sweet summer child I am was intrigued and I checked the replies. One recommendation in particular was for Annie's Day Spa off Western for what they called "The Best Hobby In The World".
Hobby, you say? My curiosity was officially piqued. Something about that didn't quite add up. I shall investigate! I think to myself.
Typing the name of the place into Google, I find that it's no longer in business. However, I noticed that when the results displayed for this now-defunct parlor, Google gave me a safe-search warning. Safe-search is a feature that hides any explicit search results.
Okay, that's a bit weird. Little do I know it's about to get weirder.
Looking into the suggestions, I see links to several websites and forums.
One of these websites is a seemingly comprehensive listing of all the massage parlors in Amarillo. Some of these seemed perfectly normal and others stuck me as a bit….off.  I began reading the reviews, and my, my, my. It was enough to make a person wonder what is going on here.
Going through more reviews of these establishments, I started to get a sneaky feeling that something sensual was at hand.
Not only were some of these reviews....questionable...but I noticed that the Google ads for these type of massage parlors seemed to focus on advertising the masseuse, rather than the actual message services.
Naturally, I dug a little deeper. And in doing so, I found myself in some rather sketchy corners of the internet.
On one of these websites, which seemed to be a massage parlor search engine on the surface, had a separate search category for "Amarillo erotic massage parlors".
Erotic, hmm? Very suspect, me thinks.
Now, I'm not one to jump to any conclusions here. After all, who knows if these places have any involvement in how and where they are advertised, but the fact that one can find these places listed under these categories could give the wrong impression.....if you get my drift.
I do recall several incidents where Amarillo Police, DPS, and other agencies had made large-scale arrests of the same type of establishments. Something about money laundering and promoting prostitution or the like. Even as recent as August of last year.
The only conclusion I can arrive at is that some less than savory individuals have tried to smear the reputations of these legit parlors. I mean, no respectable and legitimate massage parlor would seriously consider the seedier, happier alternatives.
Especially when there's a massage parlor on just about every corner of this town these days.....right?
....Right?
The Biggest Drug Busts in the Texas Panhandle for 2022....So Far
Amarillo can be a rowdy place with some lawless characters. Here's some of the biggest drug busts made in the Texas Panhandle for 2022, so far.
Let's just say that these folks are in t-r-o-u-b-l-e.
Note from editor: An indictment is not a conviction. All individuals shown below who have not appeared in court for a judgement are to be presumed innocent until proven guilty.
Wild, Weird, & Outright Odd Crimes of the Texas Panhandle in 2022
There's some strange things that happen here in the Texas Panhandle. And we do mean strange.
If you need a few examples....keep scrollin' to see some of the wild, weird, and flat out odd things that our local hellions have gotten themselves into this year....so far.
More From NewsTalk 940 AM