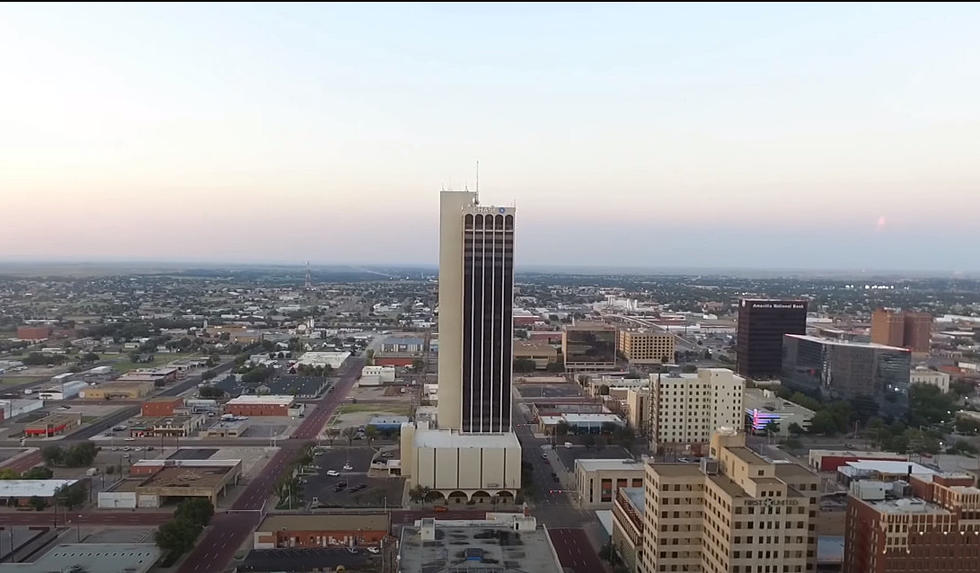 Ever Wanted To Live Inside The Chase Building? Here's Your Chance
YouTube DroneNation1
Ever wanted to live Inside The Chase Building? Well, turns out that there are actually apartments located within the building itself and it's beautiful.
The Residence at 600 offers an exceptional luxury living experience in the heart of Downtown Amarillo. This community boasts spacious apartments with modern features and stunning views that make it the perfect place to call home. From breathtaking views of downtown Amarillo to the in-house coffee boutique, residents can start their day with a fresh cup of coffee or relax in the 24-hour fitness center after a long day at work. The community also offers the Amarillo Club, one of the oldest private dining venues.
Designed with unique style preferences in mind, the apartments feature a neutral color palette, streamlined cabinetry with upgraded appliances, and a wide array of finishes that complement any style of furnishings. The community offers various floor plans, all with natural light and urban views that create an unparalleled residential experience in Amarillo.
The unique features of The Residence at 600 include heated bathroom floors, a supplemental HVAC system in bedrooms, a shoe shine stand, key fob entry, and a pet washing station. The community also provides an on-site ATM, dry cleaning service, and storage units for convenience. Residents can enjoy controlled access, video patrol, and 24-hour availability for safety and peace of mind.
The Residence at 600 is proud to provide exceptional on-site maintenance and management services, ensuring resident comfort and satisfaction. The community also offers corporate housing options, making it an ideal choice for business travelers.
The apartments feature high-speed internet access, washer/dryer, air conditioning, heating, smoke-free living, cable-ready, trash compactor, tub/shower, handrails, carpet, tile floors, vinyl flooring, granite countertops, stainless steel appliances, pantry, island kitchen, microwave, oven, range, refrigerator, freezer, window covering, and walk-in closets.
You can even take a full virtual tour of these Apartments at Apartments.com to get an idea of what they look like in detail.
The monthy rent for these Apartments range from the $2900 range to the $3,330 range, so they are definitely pricey. But if you can affort the expensive monthy rent, it definitely is worth it.
43 Merion Pl
EXPLORE: This $2.4 Million Clandestine Home
2020s Most Expensive Amarillo Home
1510 S. Rusk
This beautiful home in Amarillo is on the market for $2.4 million.
Located in the Bivins neighborhood, this listing from
Triangle Realty, LLC
is a large home that covers five lots. The main home has 4 bedrooms, 5.5 bathrooms, two kitchens, several living areas, a basement converted into a home theater room, climate-controlled wine room and much more. There is a spacious backyard with a pool and hot tub, along with a gorgeous and well-maintained garden and charming greenhouse.
1009 S Girl Scout Rd, Amarillo, TX
This gorgeous residential home is listed with Triangle Realty, LLC and has an asking price of $1,375,000. It's incredible location is sure to take your breath away.
More From NewsTalk 940 AM