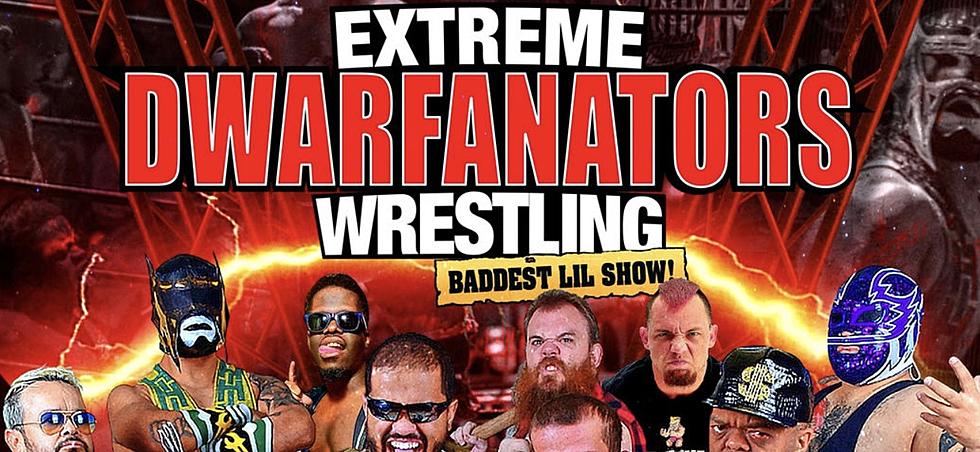 Amarillo Has Never Seen Micro-Wrestling Like This Before
Dwarfanators, Facebook
Amarillo has seen all kinds of wrestling in past years, but I doubt it has seen a wrestling show of this magnitude.
Ladies and gentlemen, it's time to get short and rowdy in Amarillo! The Extreme Dwarfanators Wrestling Show is coming to town, and it will be a spectacle that will leave you vertically laughing. Mark your calendars for Friday, May 5th, and get ready for a night of half-pint pandemonium at the Derrick Event Center!
With a lineup of 15 wrestlers, these guys are ready to put on a show for the city of Amarillo. From lumberjacks to luchadors, and even some chickens, these guys are bringing in personas that are larger than life when it comes to showmanship.
These wrestlers participate in events such as singles matches, tag-team wrestling, and high stake matches that will leave audiences on the edge of their seats as these wrestlers fight tooth and nail to defend themselves from being unmasked by their opponents.
But it's not just about the action-packed matches. The Extreme Dwarfanators Wrestling Show is a celebration of timeless Lucha Libre traditions and a family-friendly event suitable for everyone. It's a big deal, and every show is treated like a special event, filled with excitement and anticipation.
So, don't miss out on the shortest show with the biggest heart on Friday, May 5th, at the Derrick Event Center. Get ready for a mighty mini-showdown that will leave you cheering for more. It's going to be a small package with excitement that you won't want to miss!
Notable East Texas Legends
Weird Signs On Coulter
Things We Would Put In Our Version of Cadillac Ranch
More From NewsTalk 940 AM