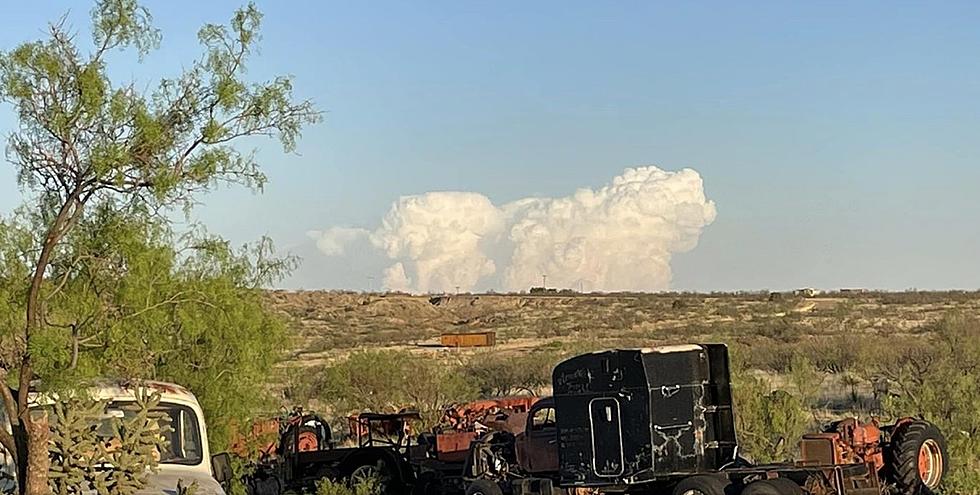 Can We Take a Moment To Appreciate The Clouds Of Amarillo Lately
Cathlina King, Facebook
Springtime in Amarillo has to be by far one of my personal favorite seasons. But what truly steals the show during this time of year is the stunning display of clouds that adorn the sky.
In contrast with the dust storms that we were plagued with last month, these have defninitely been a much appreciated change in scenery.
One of my favorite advantages associated with living in the Texas Panhandle is definitely the fact that you can see the clear sky around you for miles and miles. And to be honest, when there are clouds dotting the Panhandle sky, it really does make my day that much better.
The clouds' arrival brings a sense of anticipation and excitement, with each formation creating a unique visual spectacle. The various shapes, colors, and textures are constantly evolving, creating an ever-changing canvas that can leave one in awe. Add in Amarillo's sunsets that light up the clouds in a way that seem heaveanly, and you've got one of the most beautiful backdrops that make living here worth it.
In conclusion, Springtime in Amarillo, Texas, is a season of transformation, a time when nature seems to come alive. And the most captivating part of this transformation is the stunning display of clouds that adorn the sky. As someone who appreciates the beauty of nature, I can say without hesitation that the spring skies in Amarillo are a true marvel, a breathtaking sight that never fails to make my day that much better
CHECK IT OUT: 20 Things Us Texans Have To Explain To Out-Of-Town'ers
12 Photos of Amarillo From the Columbia Space Shuttle
You'll have to squint....but you'll see a few things you'll recognize! Get ready to get a kick out of Amarillo as seen from beyond just a bird's eye point of view!
10 Things You Learn When You Move to Texas
Here are 10 things you will learn about Texas if you move here from another state.
Ten Reasons We Feel Sorry For People Who Aren't From Texas
10 Myths About Texas That Even Some Natives Believe
Everything's bigger in Texas, including the tall tales! Our state can seem pretty strange to people from far away, or even our immediate neighbors. There are several myths about Texas that range from quirky to fun and just plain ignorant and insulting, and even some people born and raised her believe 'em. Here are a few we can dispel today.
More From NewsTalk 940 AM