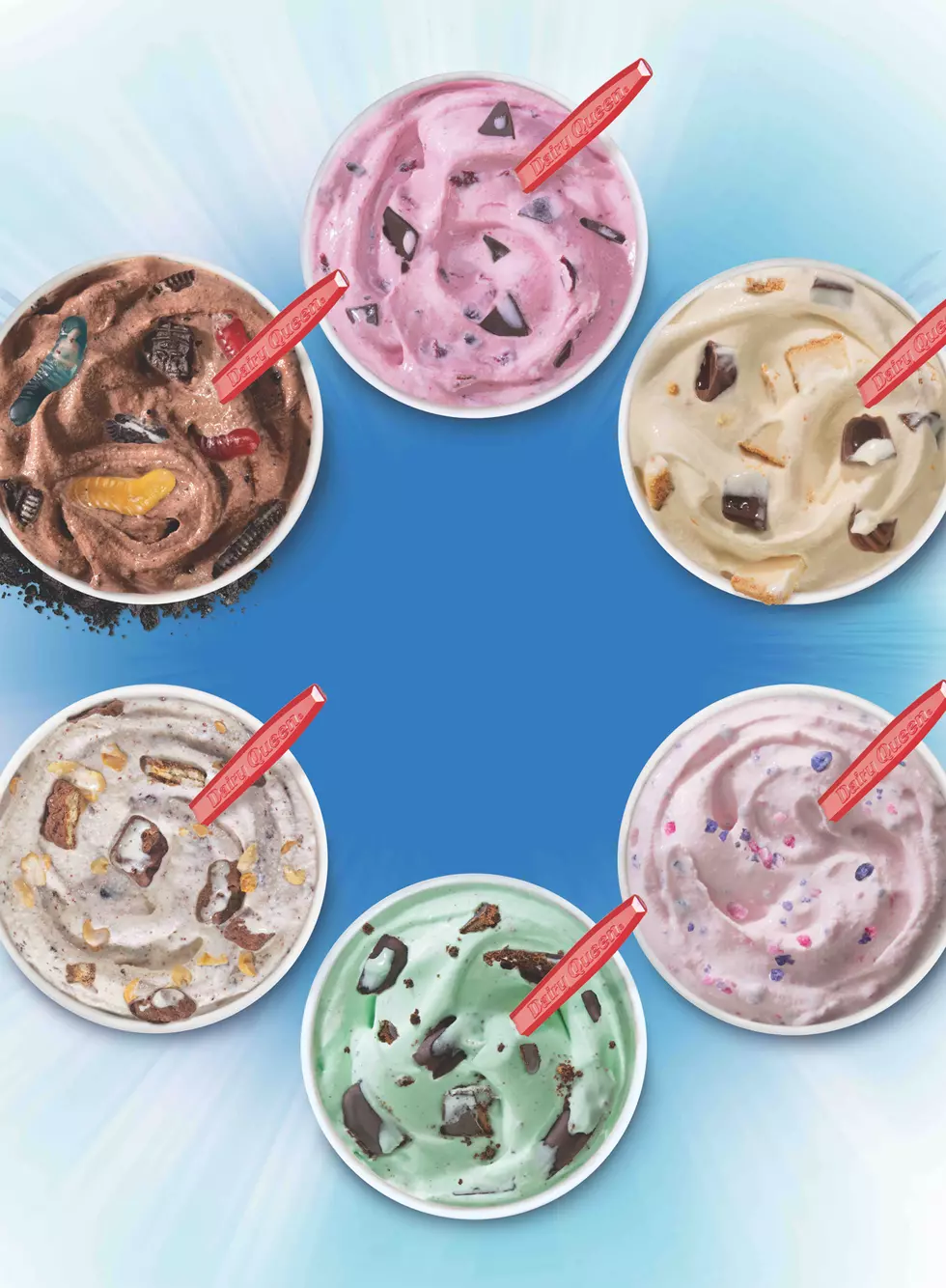 Beat The Heat Amarillo? Dairy Queen Summer Blizzards Are Back
Dairy Queen
With the sun beating down on us here in the 806 now, we're all looking for ways to stay cool.
Sure, there's air conditioning but what fun is that?
Maybe a dip in the pool would help with that, then again the water may be too warm to actually cool us down.
However, one thing will DEFINITELY cool you down, and that's those tasty treats from Dairy Queen.
DQ is back with their summer Blizzard lineup, and it's a good one this year. Ready to indulge?
OREO DIRT PIE BLIZZARD
We kick things off with the one that kids are going to go nuts over. Loaded up with Oreo cookie pieces, some gummy worms, and a fudge crumble, this chocolate & candy overload Blizzard is sure to be a fan favorite with those little ones in your life.
CARAMEL FUDGE CHEESECAKE BLIZZARD
This sounds like one right up my alley. I love cheesecake, and this one has plenty of cheesecake chunks in it. Throw in some salty fudge-covered caramel pieces and you've got a decadent treat to satisfy any cheesecake fan.
VERY CHERRY CHIP BLIZZARD
This is the one that will have my heart this summer. It's a simple, yet perfect Blizzard treat. That soft-serve blended with some chocolate chunks and cherries? Seems simple yes, but have you ever had chocolate-covered cherries? If you haven't, you must try this. It'll change your world.
GIRL SCOUTS THIN MINTS BLIZZARD
What do you get when you mix the famous DQ soft-serve with a bunch of the famous Girl Scouts Thin Mints? Pure perfection is what you get. That, and you get to curve your craving for those cookies until they're back out for sale.
DRUMSTICK WITH PEANUTS BLIZZARD
Growing up as a kid, there's a good chance you had the Drumstick ice cream treats in your freezer at one time or another. Well, how about DQ chopping up those Drumsticks and turning them into a Blizzard? Yup, they did it, and it's such a divine concept.
If you want to get your hands on these, you'll need to act quickly. They're only around for a limited time, so run now to DQ. It's ok to eat ice cream for lunch.
Gallery — Every Movie Theater Candy, Ranked:
8 Iconic Texas Snacks
More From NewsTalk 940 AM