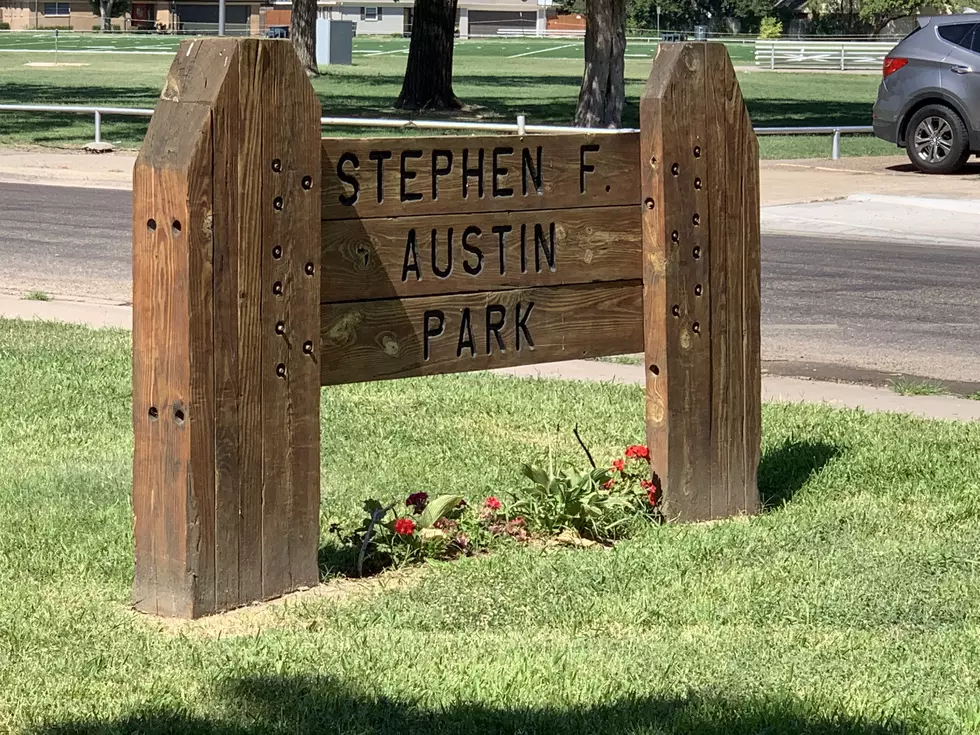 Austin Park in Amarillo Gets a Face-lift but is it an Upgrade?
credit: Melissa Bartlett, TSM
It is always good news when you can get an upgrade at a neighborhood park. There have been several parks that have needed it. Some have already received love from the city. The rest are in the process.
It's been big talk about Austin Middle School itself needing an upgrade. I guess I missed the news that Austin Park will also be getting a face-lift. All of a sudden the park equipment was gone.
The upgrade was being done. The new park was unveiled over the weekend. I will tell you that my daughter grew up at that park. It was right down the street from our house in Wolflin.
That park is where I would take my dogs for a walk. I know that park well. I don't want to sound ungrateful but I am not sure that this park really needed it. I mean Thompson park definitely. Maybe even Southeast Park. I really enjoyed what they had to offer at Austin Park.
They had the big kid swings, the baby swings, a merry-go-round, and the massive slide play area. They had it all. Well, almost everything they needed. It would be nice if they had a bathroom for the public to use. That would have made it complete.
Old Austin Park
The new play area is nothing in size compared to the former play area. What a waste. I'm sorry to say.
So if you made a stop at the new and improved Austin Park, what do you think? I hate to be that negative person. Yes, it is all new equipment. They do still have baby swings. The slide combo jungle gym area is nowhere near the size of the former play area. It seems just a bit underwhelming. What do you think?
New Austin Park
This park that usually has a ton of kids playing at it during any given day is now smaller. I ran into a mother when I was taking photos and checking out the park and I asked her what she thought.
She told me that she is happy that there was an upgrade. She doesn't necessarily like the changes made though. It makes it harder with her two-year-old. He needs more help. He can't play by himself like he used to.
She also said she wished there was a bathroom. They were going to have to cut their trip short because they needed a bathroom.
I did decide something was up. Sanborn Park also got a face-lift. Why? I mean really? It's a tiny park. They spent a lot of money on this one too. That money could have gone to add a bathroom at Austin Park. Or maybe instead of upgrading the playground at Austin use that money for a bathroom.
What really got me was the fact that the tiny Sanborn park has a bathroom. What? Why? Austin Park sees probably twenty times the people but can't have a bathroom but here we are.
Who do we need to talk to so we can get a bathroom at Austin Park?
Old Sanborn Park
New Sanborn Park
Where the Kids Can Let Off Some Steam - Amarillo Parks
Spring will be arriving and the kiddos need to get outdoors some more.
Cool Off This Summer at Amarillo Pools and Splash Pads
Cool Off This Summer at Amarillo Pools and Splash Pads
More From NewsTalk 940 AM