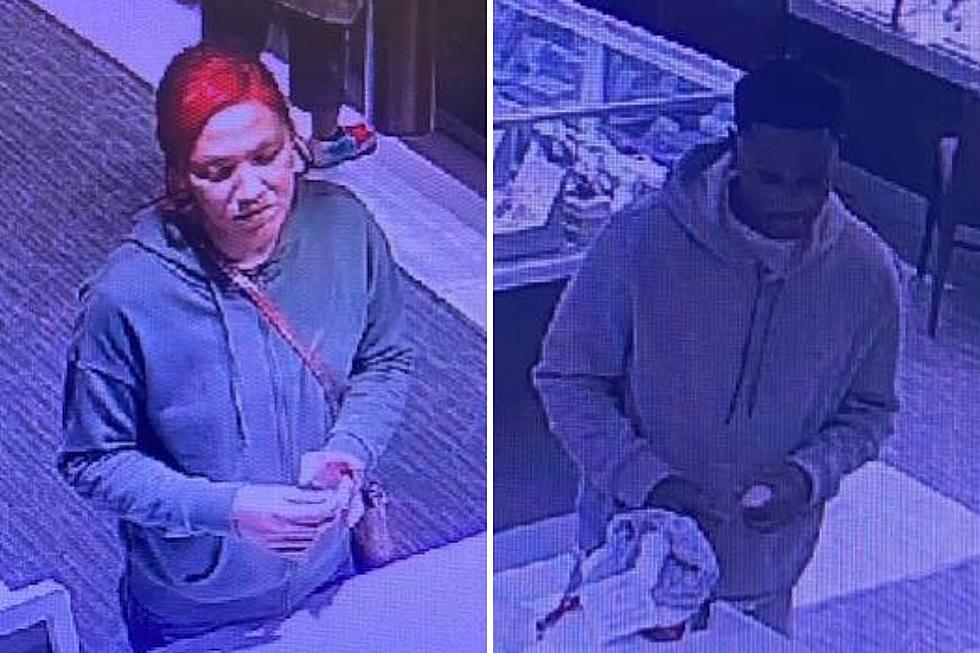 Amarillo Police Need Your Help in Identifying These Suspected Jewelry Thieves
Amarillo Police Department
Amarillo Police once again need your help in identifying two people suspected of robbing a jewelry store in Westgate Mall.
On Wednesday, December 2nd APD received a call about a robber at a jewelry store inside Westgate Mall.  The suspects were described as a white female with red hair and a black male wearing a grey sweat shirt and pants.  The two left the store with an undisclosed amount of jewelry.
If you have any information on who these suspects might be, you are encouraged to call the Amarillo Police Department at 806-378-3038 or you can leave an anonymous tip to the Amarillo Crime Stoppers by calling 806-374-4400.  You can leave a tip online at amapolice.org or on the Amarillo Crime Stoppers P3 app.
No injuries were reported to the APD from the incident.
The 806's Strange & Screwed Up Crimes Of 2021.....So Far
It's 2021 and folks are making up for staying indoors and following the law all throughout 2020. This isn't always a good thing, though. There have been quite a few odd, wacky, and outright grotesque crimes committed in the Texas Panhandle this year so far.
From Friona to Lubbock, there's plenty of bad behavior on display throughout the 806 in 2021.
Take a look at what these hellions have gotten themselves into:
Amarillo's Most Wanted: Help Bring These Fugitives to Justice
These are the fugitives who make up Amarillo's Most Wanted
list
. The individuals on this list have been accused of serious crimes and are considered a danger to society.
If you have any information about these FUGITIVES, you are urged to call Amarillo Crime Stoppers at
(806) 374-4400
or submit a Web Tip by visiting
THIS LINK
.
NEVER TRY TO DETAIN THE FUGITIVE YOURSELF!
You do not have to give your name. AMARILLO CRIME STOPPERS will pay a reward of up to $300 and you WILL remain anonymous.
Updated as of 1/20/2022
More From NewsTalk 940 AM