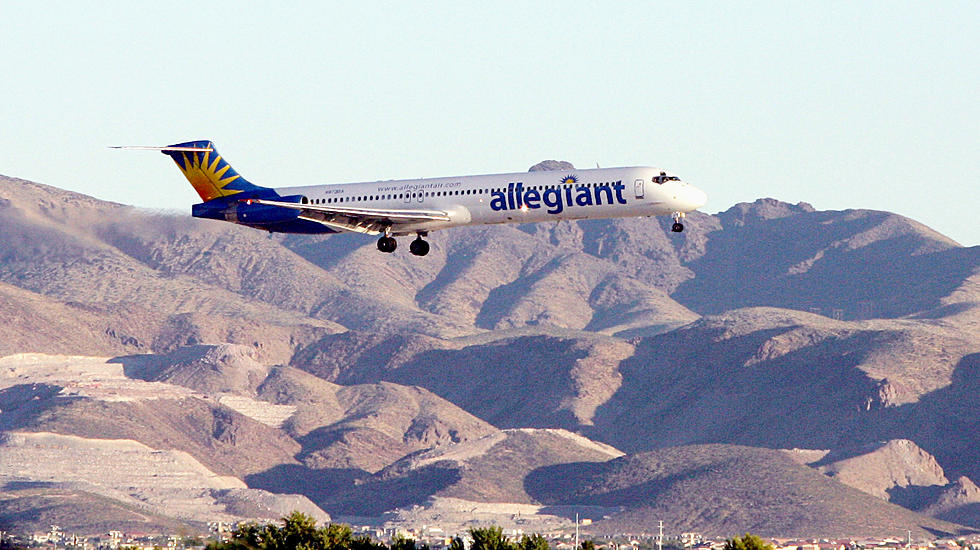 Allegiant Air Giveth And Taketh From Amarillo. What Happened?
Getty Images
The excitement around new things is always a palpable feeling. Especially when it's something that allows you to travel to several different places for cheap.
I mean, money is tight but we still need to get away right?
So when Allegiant Air announced they were coming to Amarillo, I was hyped...and so were many others.
When I lived in Fort Collins, Allegiant was the only major airline that flew in and out of the Loveland airport, a 10-minute drive from where I lived. A friend of mine and I used to utilize it often and make multiple trips to Vegas per year.
We went so much that by year two, we were getting our rooms comped at the hotels on the strip and flights were running us like $60 round trip. It was the ultimate getaway.
So when I heard they were coming to Amarillo, I knew what was about to happen. I was headed back to Vegas.
Then as fast as they came in, they left. Allegiant announced they were done flying in and out of Amarillo abruptly. The last flights happened on Sunday, and now they're gone.
So what happened here? Was there a lack of passengers on the flights? Were the fees for the airline too high in Amarillo?
Well, we have two different reasons as to why Allegiant randomly stopped service after a year. One is that Amarillo wasn't meeting Allegiant's revenue expectations. Mike Conner, the Director of Aviation stated they gave Allegiant several other cities they could pair with that they felt would help that. The airline declined.
Allegiant told ABC 7 News that it was in relation to an "unprecedented labor shortage" during a record demand period.
Now, both reasons make perfect sense that I can understand, but those are two VERY different reasons.
Will we ever find out the REAL reason why Allegiant came and went in less than a year? Is it possible that they come back? Well, according to Allegiant's "mission statement", coming back is always a possibility.
Their focus is on allowing easy ways for mid to small cities to have "destination locations" they can go to for cheap fares from their cities. They state that these routes can be seasonal and some cities are different than others.
So it IS possible they come back to Amarillo, but will they be welcomed back with open arms? That I'm not so sure of. Think about how many vacation plans were just ruined by the airline.
10 Cheapest Texas Getaways
June 18 was National Wanna Get Away Day, and it got us to thinking of where Texans can get away from it all this summer and have a great time without breaking the bank.
5 of the Largest Water Parks in Texas
Here some impressively large water parks in Texas that you should check out this summer.
More From NewsTalk 940 AM