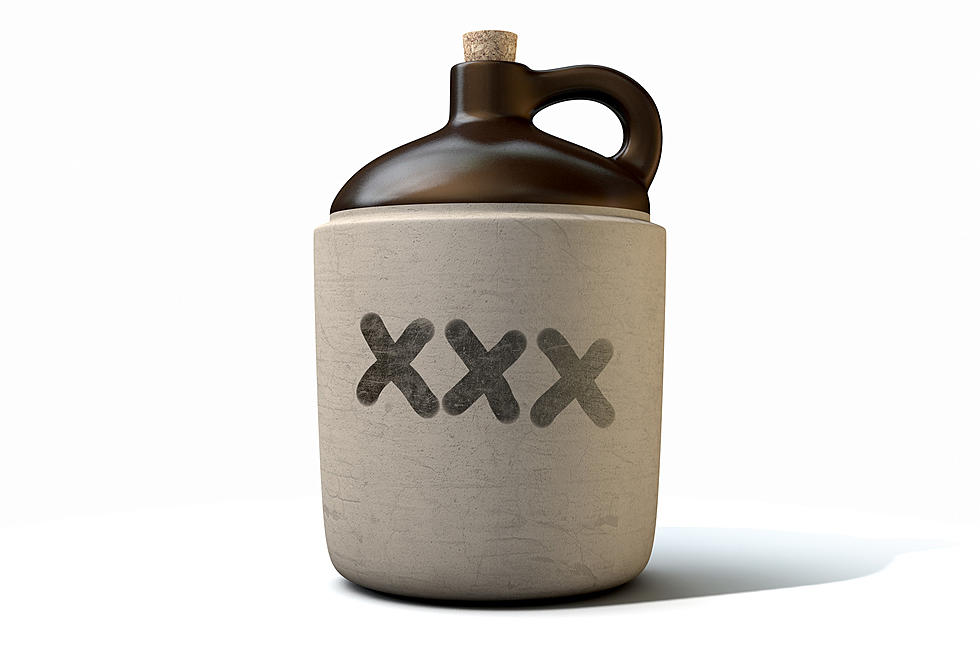 1 in 10 Texans Say They Tried to Make Homemade Booze During the Pandemic
Getty Images
2020 seemed like the longest year of our lives, especially when our favorite restaurants and bars started closing down.
It wasn't quite so bad in Texas because restaurants were allowed to serve pick-up and curbside orders, and we even amended our laws to allow alcohol-to-go sales.
Still, it was a dark time for those of us who really needed a drink, but one positive thing to come out of the pandemic closures and quarantines was that people started really getting into DIY projects.
That includes trying their hand at homemade booze.
Homebrew
According to a recent survey of 3,000 people by Withdrawl.net, 1 in 10 Texan drinkers said they made their own alcohol during the pandemic.
Gettin' Crafty
35% of respondents decided to make their own craft beer. That's not a surprising finding, if you ask me. It's easier than ever to get the supplies you need to brew your own beer at home, and it's slightly safer than making moonshine. (More on that later.)
Makin' Moonshine
26% of bibulous DIYers opted to try making high-proof moonshine. I suspect the number should be higher, but I won't say any  more about that.
Wine Country
21% of people tried to be classy and make their own wine.
How 'Bout These Apples?
Finally 18% of people stocked up on apples and used them to make hard cider.
Goin' In Blind
Interestingly enough (but not surprisingly), 39% of people who tried making homemade alcohol did 0 research, so they had no idea of the potential dangers, especially the chances of blowing yourself up with methanol and ethanol, and had no ability to regulate the actual alcohol content of their drinks.
Texas Wasn't The Top DIY Booze State
It turns out Texas wasn't the leading state for homemade booze. In fact, it didn't even make the top 10.
That makes sense though, right? Like I said, Texas had options like alcohol-to-go, and many businesses deemed essential had beer, wine, and liquor for sale.
So, who topped the list?
Alaska
Wyoming
North Dakota
Oregon
Ohio
Arizona
New Jersey
Florida
Missouri
Idaho
The Spice Drinks Must Flow
I found this funny. Not only did 31% of people consider alcohol an essential purchase during the pandemic, but 25% said they'd prioritize buying a six-pack of beer over toilet paper if they only had enough money for one of the two!
Hey, you can always just hose off, right?
LOOK: Best Beers From Every State
To find the best beer in each state and Washington D.C., Stacker
analyzed January 2020 data from BeerAdvocate
, a website that gathers user scores for beer in real-time. BeerAdvocate makes its determinations by compiling consumer ratings for all 50 states and Washington D.C. and applying a weighted rank to each. The weighted rank pulls the beer toward the list's average based on the number of ratings it has and aims to allow lesser-known beers to increase in rank. Only beers with at least 10 rankings to be considered; we took it a step further to only include beers with at least 100 user rankings in our gallery. Keep reading to find out what the best beer is in each of the 50 states and Washington D.C.
What Are the Signature Drinks From Every State?
LOOK: Here are copycat recipes from 20 of the most popular fast food restaurants in America
More From NewsTalk 940 AM