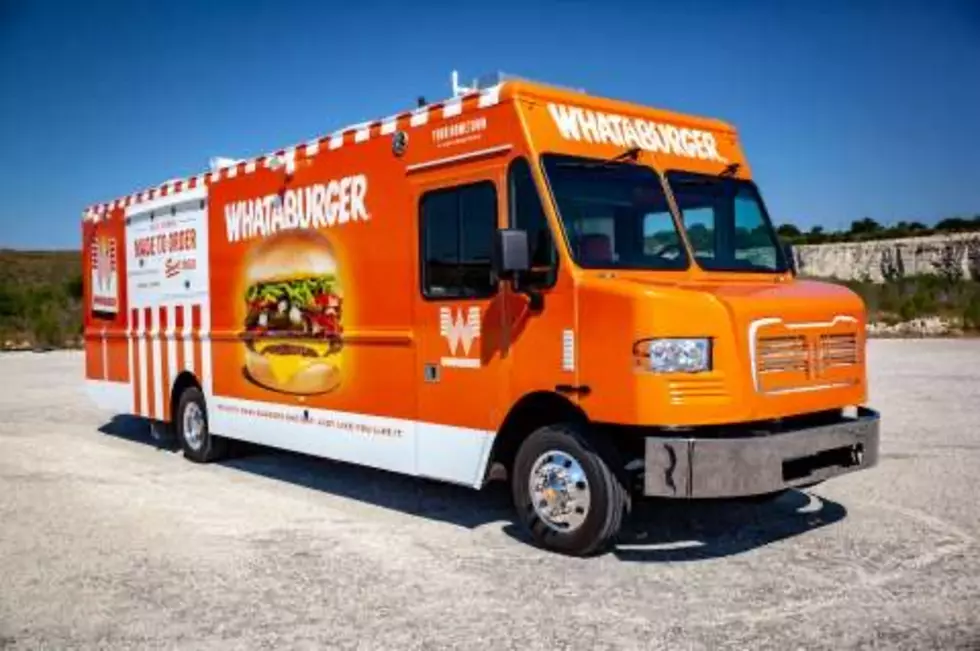 Whataburger About To Tour The USA With New Food Truck
Whataburger
Whataburger is about to hit the road in their new state of the art food truck. Whataburger announced this week it's expanding to three states for the first time, including Kansas, Missouri and Tennessee. While many national chains like Mc Donald's are actually closing locations, Whataburger is expanding their brand into new markets and offering franchise opportunities to entrepreneurs.
"We wanted a way to connect even more with our communities and to introduce Whataburger to new customers in a new and exciting way," said Rich Scheffler, Vice President of Marketing and Innovation for Whataburger. "And this truck is a showstopper."
The truck is basically a Whataburger on wheels, 36-foot long with 24 feet of cooking space powered by a 30,000-watt generator. Featuring a 4-foot grill, it has the same kind of burger-making power as all of their standing restaurants. The custom made truck was built by San Antonio-based Cruising Kitchens.
Thirty laminated vinyl panels wrap it from bumper to bumper, featuring pictured burgers. LED lights give the truck a distinctive orange glow, and the custom grill featuring the flying W adds another layer of Texas pride.
"We have worked on the idea of a Food Truck for years," Scheffler said. "But we didn't want it to roll out of the garage until it could turn heads and bring our restaurant quality food to the road. This truck fits the bill."
Whataburger also will utilize the truck around the country to assist in natural disasters such as hurricanes and tornados, offering communities free food and items in time of need.
Whataburger has not released where the truck will be headed first, but did say it will visit nearly every city with a Whataburger restaurant in 2021.
More From NewsTalk 940 AM