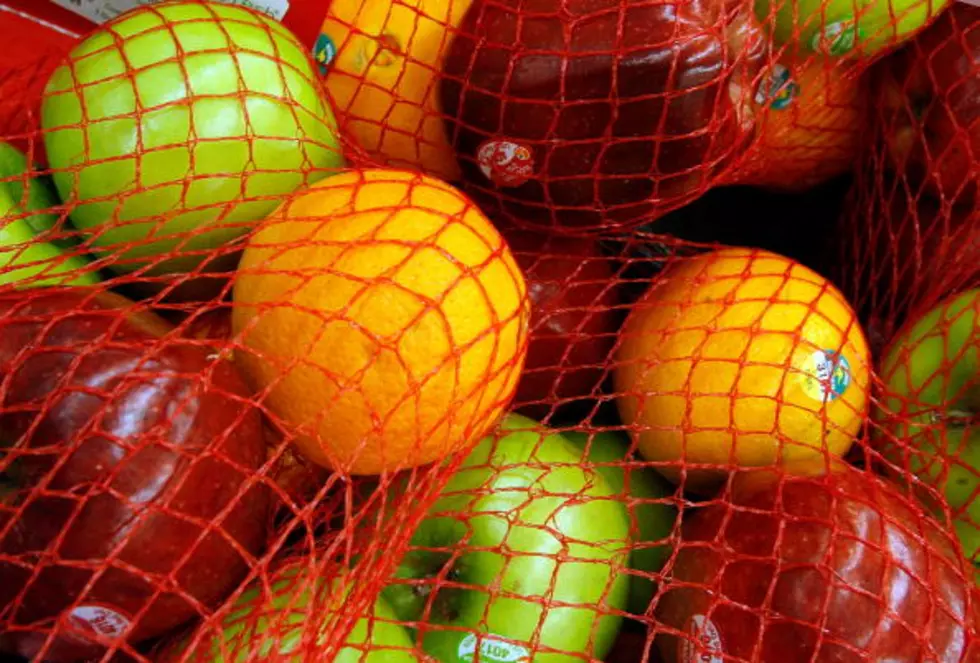 Trade-A-Thon Dared To Compare Apples And Oranges
Getty Images
We brought buyers and sellers together once again on Saturday.
It's Trade-A-Thon presented by Damron's Pawn, the show that invites you to call in and list for sale whatever you want except guns and ammunition.  That's what Damron's Pawn is for!  We do it Saturday mornings from 9-Noon.
We ask all our callers a poll question before they give their listing.  It both helps us get to know the caller better and provides a running theme that ties together all our calls.  Sometimes topical, this week the Big Question was a bit whimsical.
They say you can't compare apples and oranges.  We dared to laugh in the face of that assertion and decided to compare the two and find your preference.
It seemed a major factor in apple's victory lied with there not being a good orange pie.
We go over the rules of the program at the beginning of each hour.  Along with the regular five rules, I always bring you a special Rule #6 that changes every week.  It is usually inspired by something that happened to me over the previous week.
I recently did my taxes and was given an opportunity to check my credit.  I realized it made for a good rule that should clear up any concerns about the show.
Rule #6 There are no credit checks on Trade-A-Thon.
Hope that make you feel more at ease.  And we hope to see you this Saturday for another Trade-A-Thon presented by Damron's Pawn!
More From NewsTalk 940 AM