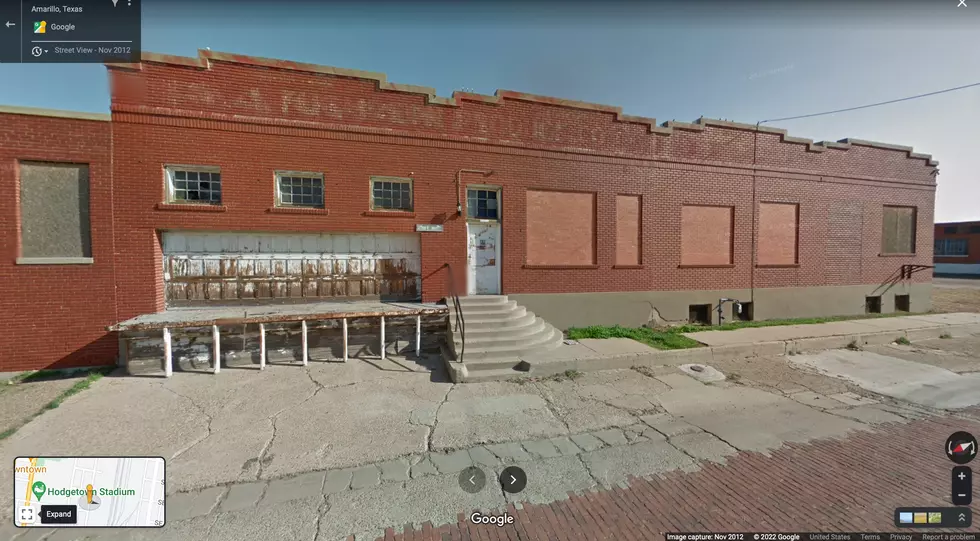 These Lofts Built In a Factory Are Some of Amarillo's Best Hidden Gems
Google Maps
Amarillo's downtown is slowly working at modernizing itself, and that's no secret. By updating older buildings such as the Barfield hotel and the Herring hotel, or by building altogether new establishments such as the Embassy suites, developers hope to revitalize Amarillo's economy and identity. But of course, the heart of Downtown Amarillo is not the only area that has seen development within the past few years. 
Amarillo's former industrial area South of the Sod Poodles stadium has seen a few developers and businesses take advantage of some of the large, unused spaces left by these former factories. But still, many of these buildings still are left unused, leaving a "has-been" feeling to this part of Amarillo's downtown. But tucked away in the former industrial complex is a hidden gem of Amarillo residences.
In this renovated warehouse originally built in 1920 on 705 South Grant Street, an entire Apartment and Condo complex was built to house 25 units and they are beautiful. With 21 units in total, this complex utilizes the building's antique industrial feel and breathes new life into it with modern outlining, preserving the essence of the place. Wide, open spaces, concrete and wood floors, brick and concrete walls, steel railing, and evenly spread incandescent lighting provide an atmosphere that is well worth the cost that tenants would be willing to pay. Plus, you are within walking distance of Downtown Amarillo, which adds to the value of living here.
Although these Apartments and Condos definitely fetch a much higher price than any other apartments in Amarillo, it is still nice to appreciate this niche spot in Amarillo. As Amarillo grows as a city, it's places like this that set the standard for higher-end living. Now whether they will be affordable though, is sadly unlikely, but who knows what could change in Amarillo's future economy.
Untouched by Time: The Historic Homes of Polk Street Then & Now
You know you've entered Amarillo's historic district once you hit the red brick roads of Center City. A unique reflection of past and present, Amarillo's historic homes seem to pose pristinely against the curb.
These large, thoughtfully designed historic homes are part of the most beautiful neighborhoods in Amarillo. But most residents will agree that nothing quite tops the staggering royal beauty of the grand homes of Polk Street. Built by Amarillo's founding fathers, the looming estates of South Polk are a sight to behold.
Check out these stunning comparison photos that show how these gorgeous structures have remained nearly untouched by time.
The Drive-In: Amarillo's Classic Drive-In Theaters, Past and Present
Any resident of Amarillo worth their salt knows about the Tascosa Drive-In movie theater.
But did you know about the other drive-in theaters?
LOOK INSIDE: The Avery & Mary Turner House at 1706 S. Polk
This beautiful Dutch Colonial home is a true historic gem. It is part of the regal row of Amarillo's historic homes on South Polk. If you've ever wondered what these grand estates look like inside, here's your chance to take a peek!
Downtown Amarillo Over The Years
Downtown Amarillo has seen an incredible metamorphosis. Take a look at the photos below to see just how much it's changed--you won't believe the difference.
The Five Beautiful Murals Added to Downtown Amarillo
The HooDoo Mural Festival of 2021 means there are five more gorgeous works of art that can be seen in Downtown Amarillo. These gorgeous splashes of color and creativity are a sight to behold.
More From NewsTalk 940 AM