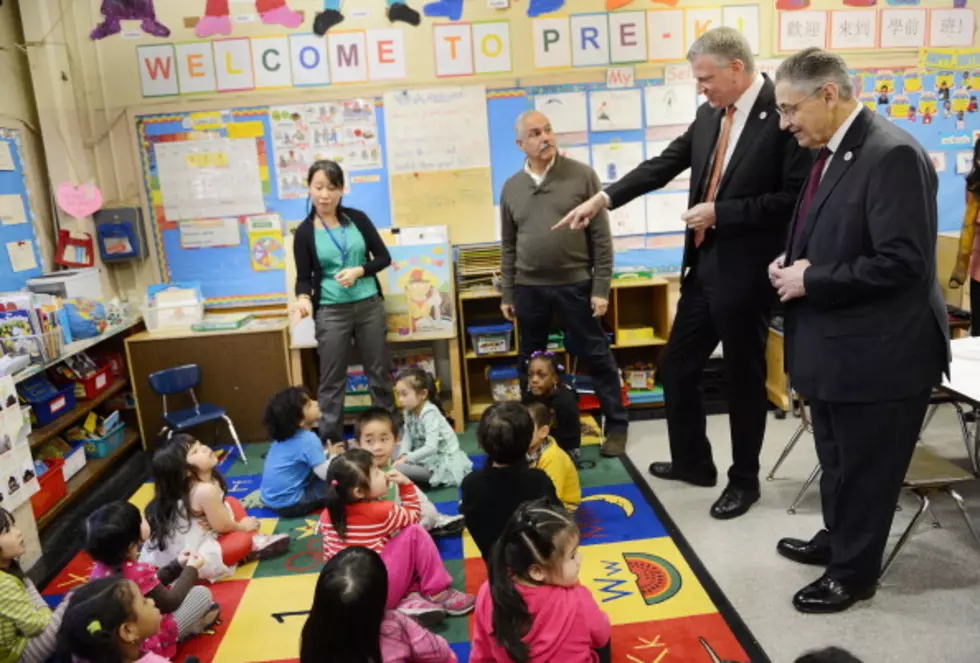 Texas Senators Examining Testing, Curriculum Overhaul
Photo by Susan Watts-Pool/Getty Images
AUSTIN, Texas (AP) — The state Senate Education Committee will assess implementation of a new law overhauling high school curriculum and cutting the number of standardized tests students must pass.
Members on Monday plan to discuss the redesign of the state-mandated exam in English reading.
They also will take a closer look at the progress of applying the law taking effect in September which drops a requirement that most high school students take algebra II.
It's designed to give youngsters more flexibility to focus on vocational training, rather than just college prep.
It also cut from a nation-high 15 to five the number of standardized tests students must pass to graduate high school.
That grew out of widespread complaints from students, parents, teachers and school administrators of "over-testing" in Texas classrooms.
Copyright 2014 The Associated Press. All rights reserved. This material may not be published, broadcast, rewritten or redistributed.
More From NewsTalk 940 AM