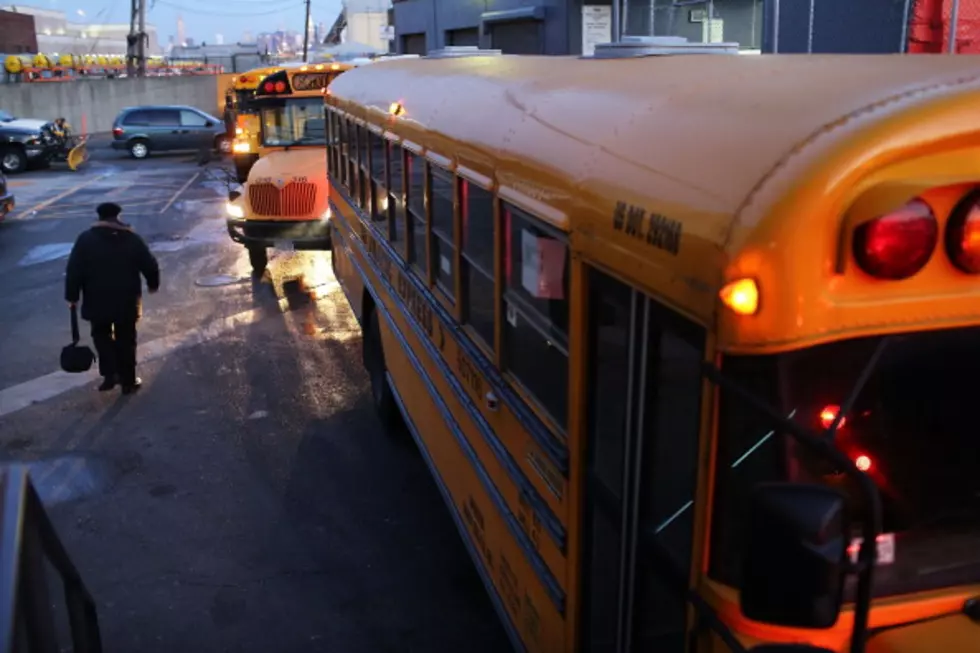 Students, Teachers Hurt In Texas School Bus Crash
Photo by Spencer Platt/Getty Images
TROY, Texas (AP) — Several middle school football players and two coaches have been hurt after a school bus and an 18-wheeler collided in North Texas.
The Temple Daily Telegram reports (http://bit.ly/19XwiAX ) the accident occurred in Troy late Thursday and it was not immediately clear how many students were injured.
Troy police officer Arlie Bridges, who was first on the scene, says it is not clear how the accident occurred or who was at fault.
A triage center was set up in a nearby church where students, some still in their football uniforms, were examined for injuries.
Troy Independent School District superintendent Neil Jeter says two coaches were transported to the hospital. He says both were conscious.
Bridges says the driver of the 18-wheeler was not injured.
Copyright 2013 The Associated Press. All rights reserved. This material may not be published, broadcast, rewritten or redistributed.
More From NewsTalk 940 AM