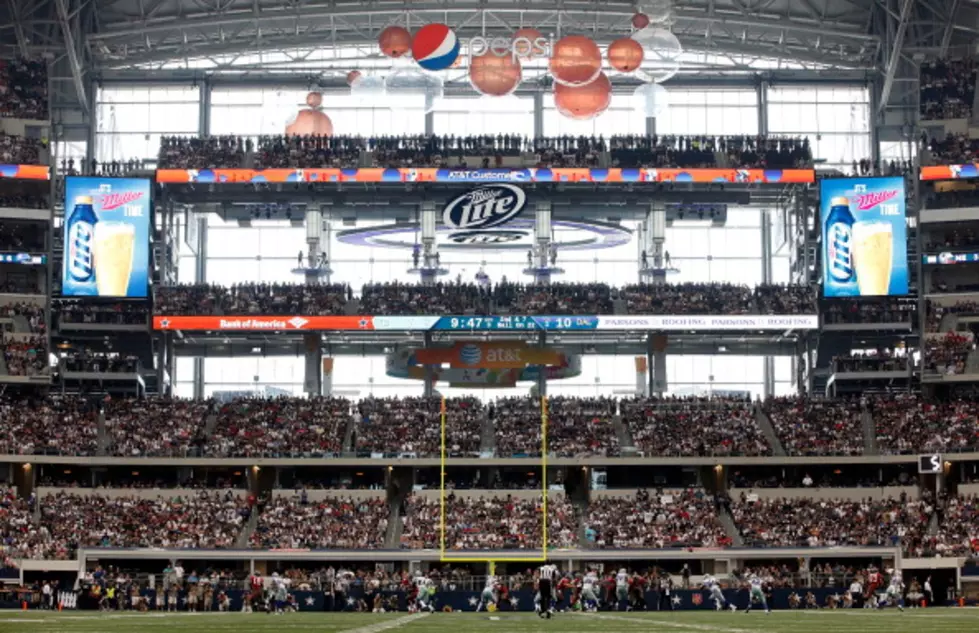 Runaway Golf Cart Leads To Lawsuit Against Cowboys Stadium
Photo by Tom Pennington/Getty Images
An incident at Cowboys Stadium in 2011 involving a runaway golf cart has ended up in court.
Coach Alfred Amendola of the Dekaney Wildcats had just coached his team to the 2011 5A State Football Championship when the celebration was interrupted.  A runaway golf cart struck the coach and a crowd of other people.  Amendola was thrown onto the hood of the cart, then into the passenger seat.  He alertly tried to steer the cart away from people before rolling out of the passenger seat onto the turf when he realized he couldn't stop the cart.
Eventually a Cowboys Stadium employee caught up with the cart and managed to bring it to a stop.
The video of the incident went viral and has lead to a lawsuit.  Amendola is suing Cowboys Stadium LP in Dallas County Court.  He's looking for punitive damages for gross negligence and due to the 'great personal embarrassment' caused by the video.
More From NewsTalk 940 AM