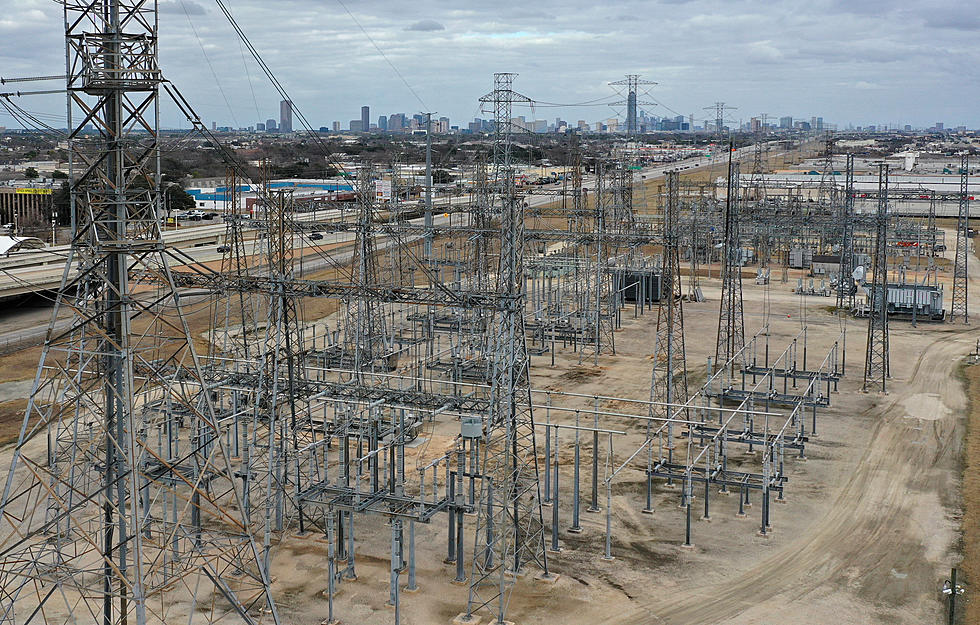 Reliable Natural Gas, Nuclear, Clean Coal Are Better Investments for Texas [INTERVIEW]
Getty Images
Monday on the P.M. edition of The Chad Hasty Show, Texas Railroad Commissioner Wayne Christian joined the program to talk about the electrical power grid and generating capacity in Texas, and what happened in the state during winter storm Uri.
While talking about the importance of the state's natural gas reserves, and the un-reliability of solar and wind power during a major emergency such as Uri, Christian said,
It proved the fact, I mean you learn from history, it proved the fact that it's the smart direction to go. We need to quit abandoning those reserves and those reserve producing facilities of natural gas and coal. In fact, right now Texas' plan for the future includes zero nuclear plants, zero coal plants, 9.4 gigawatts of wind, 11.9 gigawatts of solar, and only 5 gigawatts of natural gas...I pray we learn from this disaster.
Christian continued, saying of the need for reliable sources of power, such as that of natural gas, nuclear, and coal,
Right now, if we continue in the direction we're on, we will have 36 billion of our Texas taxpayer dollars go to wind and solar. That's way to much. We need to just change the direction of those dollars and move them away from wind and solar, the un-reliables, and move them back to the reliables the good Lord gave us in Texas.
Listen to the entire interview with Commissioner Wayne Christian in the player above. 
The Chad Hasty Show airs weekdays 8:30 to 11 a.m. and 5 to 7 p.m. on News/Talk 95.1 FM & 790 KFYO.  
Listen Live | Download the KFYO App | Like KFYO on Facebook | Follow KFYO on Twitter | KFYO on Alexa | KFYO on Google Home | Follow Chad Hasty on Twitter 
Things You Could Buy With Your Next Stimulus Check
Things a Family of Four Can Buy With the $5,600 Stimulus
Here are some neat things you can spend your stimulus on.
Mind-Blowing $2.2 Million Lubbock Home Has Indoor Basketball Court & Theater
Mind-Blowing $2.2 Million Lubbock Home Has Indoor Basketball Court & Theater
The massive 5-bedroom home, located at 4509 14th Street in Lubbock, has some amazing amenities, including a hot tub, two pools, an indoor basketball court and a theater.
Take a Stroll Through One of Lubbock's Most Artistic Homes
Take a Stroll Through One of Lubbock's Most Artistic Homes
This is by far the most colorful and unique home in Lubbock, Texas. Enjoy a virtual walkthrough of this one-of-a-kind house.
More From NewsTalk 940 AM