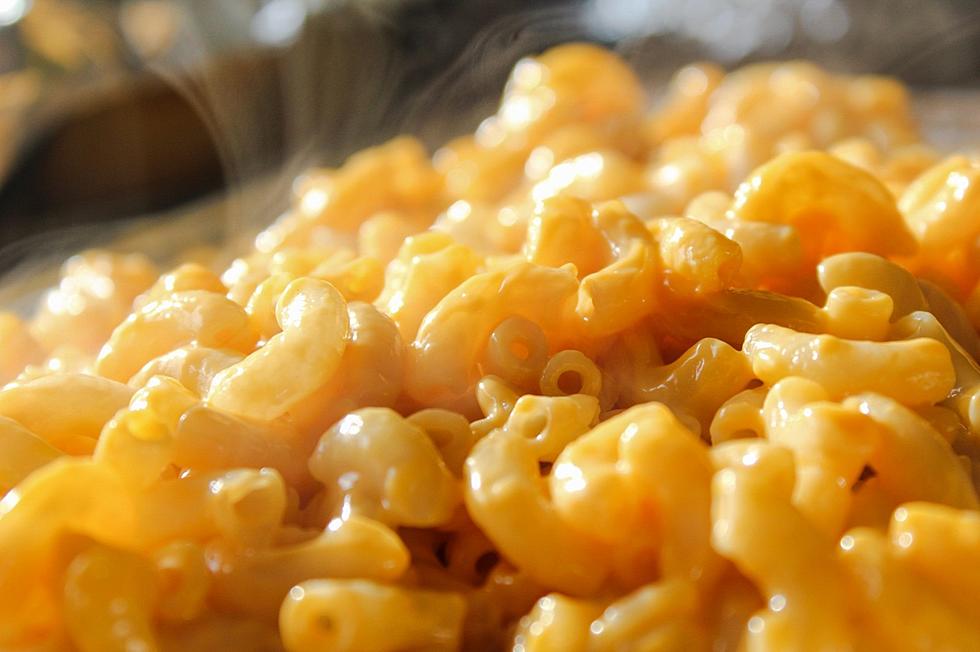 Mac and Cheese Please! How To Celebrate National Mac and Cheese Day In Amarillo
Sara Seaberry
It's hard to find folks who aren't big into Macaroni and Cheese. Lets face it the concoction of cheese and elbow pasta noodles just seems to be a universal comfort food. It may not be the best thing for you but who cares?! It's mac and cheese and today we are celebrating it across the Panhandle
Now I don't want to get too much into the history of it, but the gloriousness that is Mac and Cheese first came to be in 14th century Italy where it basically is a spin off of casserole. It eventually made it's way to the US via one of our founding fathers. Thomas Jefferson after he and his chef brought the recipe back with them after a trip to Paris.
Ok... Ok.. So where's the best macaroni in Amarillo? There is nothing scientific about the rankings here and I'm sure I missed a hole in the wall somewhere. And for the purposes of this post it needs to be a true mac and cheese.
Tylers BBQ
Not surprisingly some of the best Mac and Cheese can be found at BBQ Joints. Tylers tops the list with a green chile option. you can also opt for bacon or just plain jane. any way you go here is a winner.
Spicy Mikes BBQ
Like Tyler's this is a side dish for the great 'Cue they serve up here, while green chile isn't involved the spicy mac is worth eating and could stand on it's own as an entrée.
Cracker Barrel
Yeah, Trying to avoid the chains here, but they do it right, nice and creamy. if you happen to pair up with the homestyle chicken they serve on Sunday, you're in for a treat. Just watch the sodium... your cardiologist will thank you.
Shi Lee's Barbecue and Soul Food
Don't need to explain much here, the 3rd street stop has quickly become one of my favorites and the Mac is through the roof. Pair with their sweet tea and you're in heaven here.
There's plenty of love for fast food mac too, Chick Fil A checks in with a great option which actually is relatively new to the menu. Or if you're in a hurry... the ol blue box works just fine too.
Happy Eating Y'all!!!
LOOK: The most famous actress born the same year as you
Many of the actresses in this story not only made a name for themselves through their collection of iconic performances, but also through the selfless, philanthropic nature with which many of them approached their stardom. In an age of flipping the script on societal norms, many of these actresses are using their voices and platforms to be advocates for those who are otherwise unheard.
The Abandoned Herring Hotel in Amarillo, Texas
You may have passed it a million times while driving downtown, or you may be new to town. Either way, chances are you've seen the beautiful
Herring Hotel
. The beautiful aging brick tower sits unoccupied on 3rd and Pearce streets. It's a grand building that stands as a reminder of Amarillo's early days as a cattle and oil town and it tells the stories well.
If you've ever wondered what's inside this towering building, just take a peek below.
Sixth Street Over The Years - WOW! What A Change!
Sixth Street in Amarillo looked incredibly different not too long ago. Have you forgotten what it looked like in 2007? Buckle up, the ride is incredible.
More From NewsTalk 940 AM