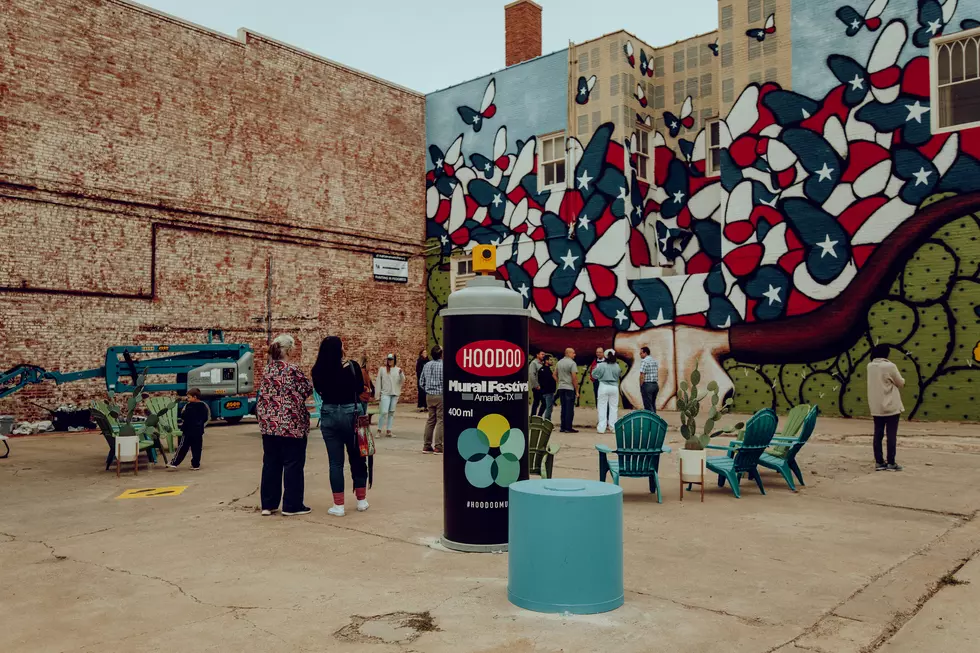 Mural in Amarillo Wants You to Jump in and Be Part of the Action
credit: Desmond/Hoodoo Mural Festival
Amarillo is a great big little city. It has a lot of qualities that make it a little city. Or really a small world. It also has things that make it seem really big. I mean there are a ton of songs that mention our little hometown.
What other city gets shown that kind of love? We have the nice little touristy spots that everyone knows. I mean the Cadillac Ranch, The Big Texan, and we are fortunate enough to have Palo Duro Canyon in our backyard.
Amarillo is again a great big little city. I mean it. Over the past several years we have added murals to our city. I think those have really added a little bit of flair to our area. We have a ton of buildings downtown that every year sign up to have a mural added during the Hoodoo Mural Festival.
Downtown is not the only area getting murals. We have seen other buildings around town getting some color added to them. We even have had schools that have embraced the arts as well.
These murals have been a stopping place for some people. Some of these murals we just enjoy as we drive by on our way somewhere else. Every mural has its story to tell. Whether its sharing a tragedy in our city. We have a mural that remembers Lloyd, our beloved homeless man who was tragically killed.
Recently I had a friend post about a newer mural. I say it's newer but I am not really sure when it was added to Downtown Amarillo. What I like is a mural that you can use as a backdrop for your own memories.
The first one to come to mind is this Amarillo mural. It's a great backdrop for photos.
This newer mural is different in that you can join in with the fun. You can be part of the mural. I mean only for yourself. They want you to jump in and be a part of it.
You can pose so that it looks like you are holding the glass for the dinosaur. Oh, and boo to whoever thought it would be a great idea to leave graffiti on this mural. Sometimes people really are the worst.
You can check out this mural and become part of the action. It is located on the back of the Snack Pak 4 Kids building at 2406 SW 3rd Avenue in Amarillo.
Places to Take Pictures in Amarillo
There Are Signs All Around Us in Amarillo
More From NewsTalk 940 AM